About Win Your Space YK
Now in its 3rd edition, Win Your Space YK is a business incubation competition aimed at inspiring Yellowknifers to start or expand their business, while supporting the revitalization of our downtown. Since 2017, 5 new businesses have opened downtown Yellowknife as a result of Win Your Space YK.
How does it work?
Residents of Yellowknife, Dettah and N'dilo over the age of 18 can submit their business ideas and a panel of judges will select up to 10 semi-finalists to proceed to the next round of the competition. These 10 semi-finalists will participate in free business development workshops, including business plan writing and financial management training. Finalists will also learn how to pitch their business. The semi-finalists will develop and submit their business plans, and the Jury will select 5 finalists to advance to the Grand Finale. At the Grand Finale, the top 5 finalists will pitch their business to the Jury in true Dragon's Den style, and the Grand Prize Winner wins one year of free leased space in downtown Yellowknife, and many more prizes. The Grand Prize winner will be able to choose their location from the list of participating spaces. In addition the Grand Prize Winner will be fast tracked to receive up to $10,000 in start-up money under BDIC's Business Development Project Fund!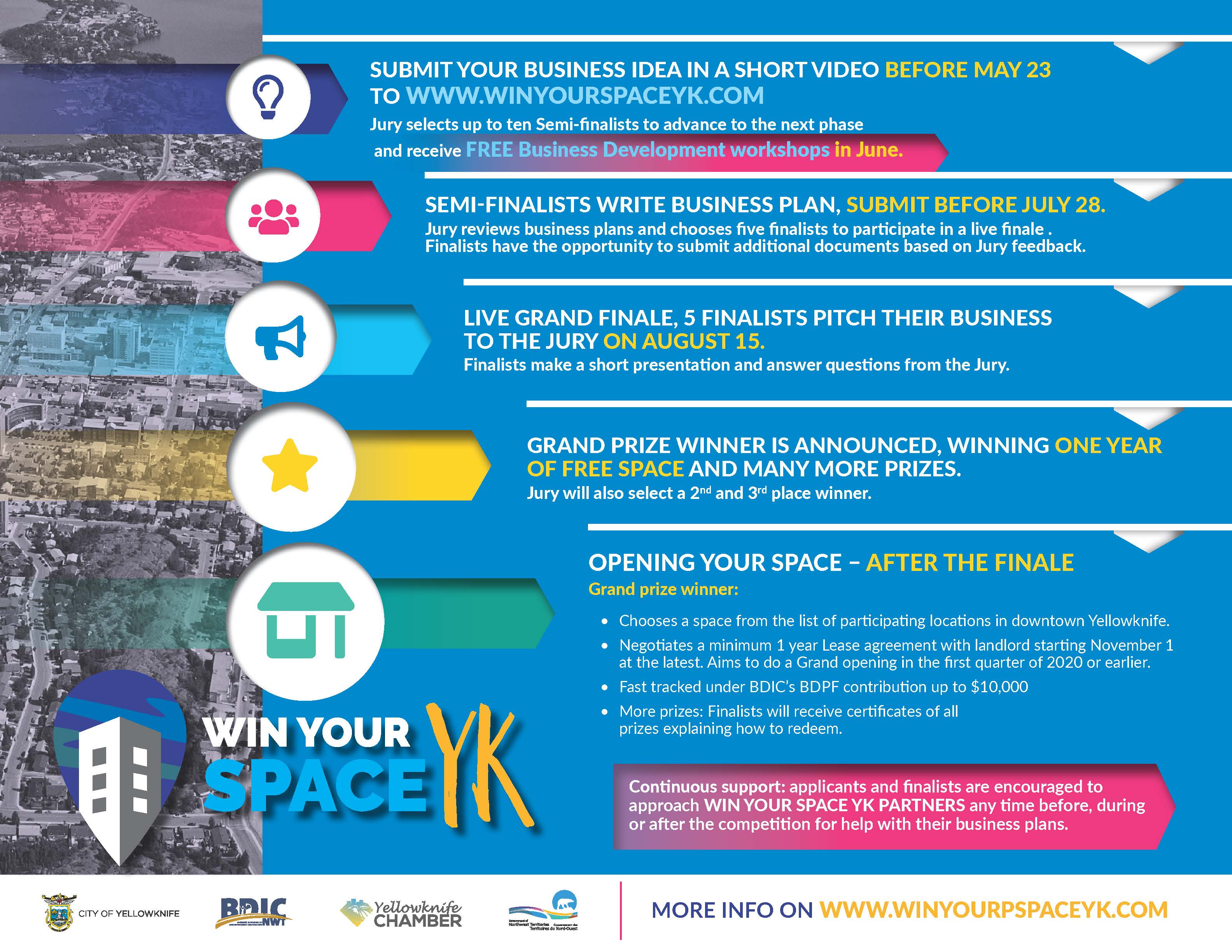 Partners and Sponsors
Win Your Space YK is a partnership between the City of Yellowknife, Yellowknife Chamber of Commerce, NWT Business Development and Investment Corporation (NWT BDIC) and the Government of the Northwest Territories - Department of Industry, Tourism and Investment. Check out our full list of 2019 Partners and Sponsors here.
About past editions: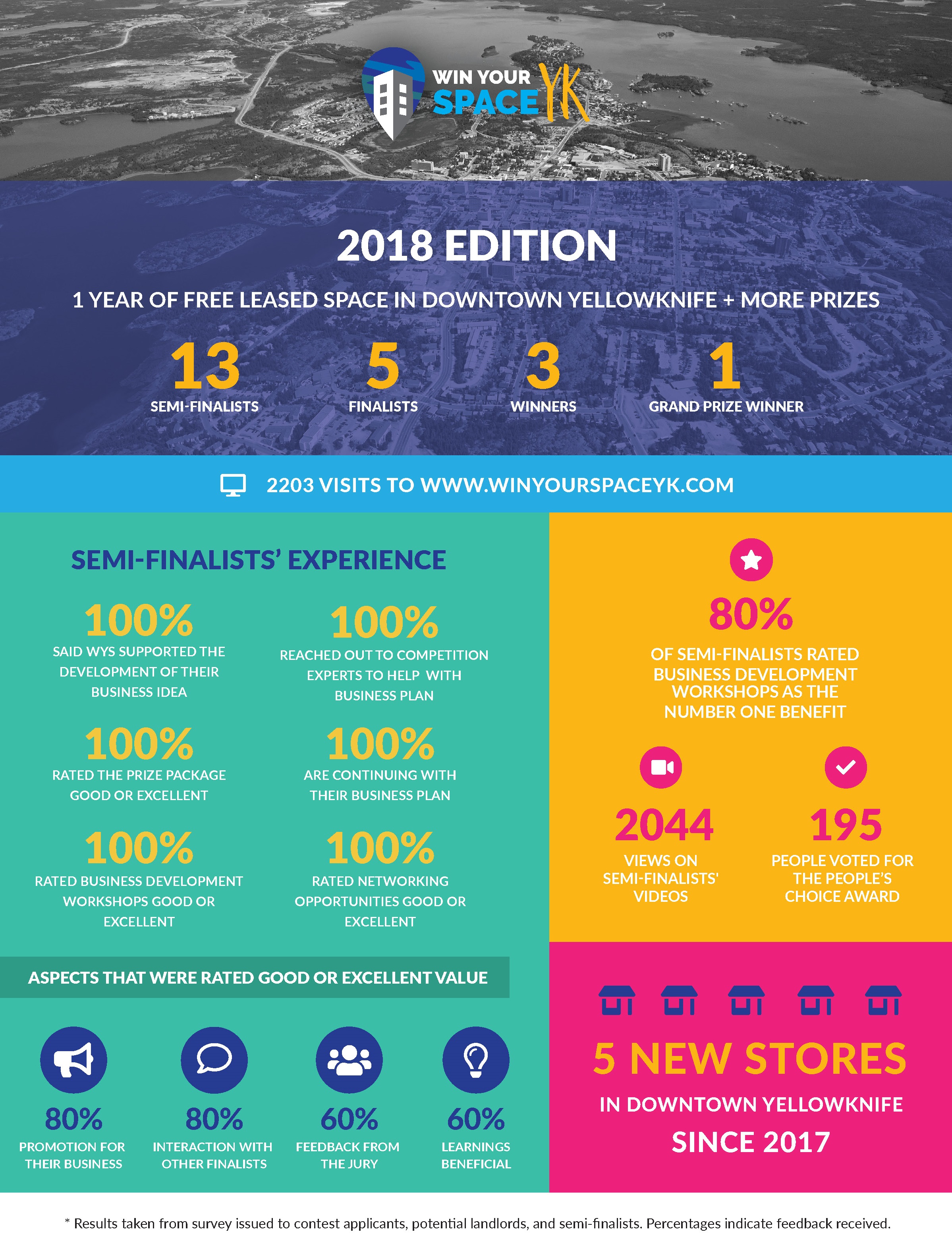 Hours of Operation
Winter Hours effective following the Labour Day Weekend
until prior to the Victoria Day Weekend (September to May)
Monday to Friday: 8:30 a.m. to 5:00 p.m.
Saturday and Sunday: Closed
Summer Hours effective following the Victoria Day Weekend
until prior to the Labour Day Weekend (May to September)
Monday to Friday: 8:00 a.m. to 4:30 p.m.
Saturday and Sunday: Closed