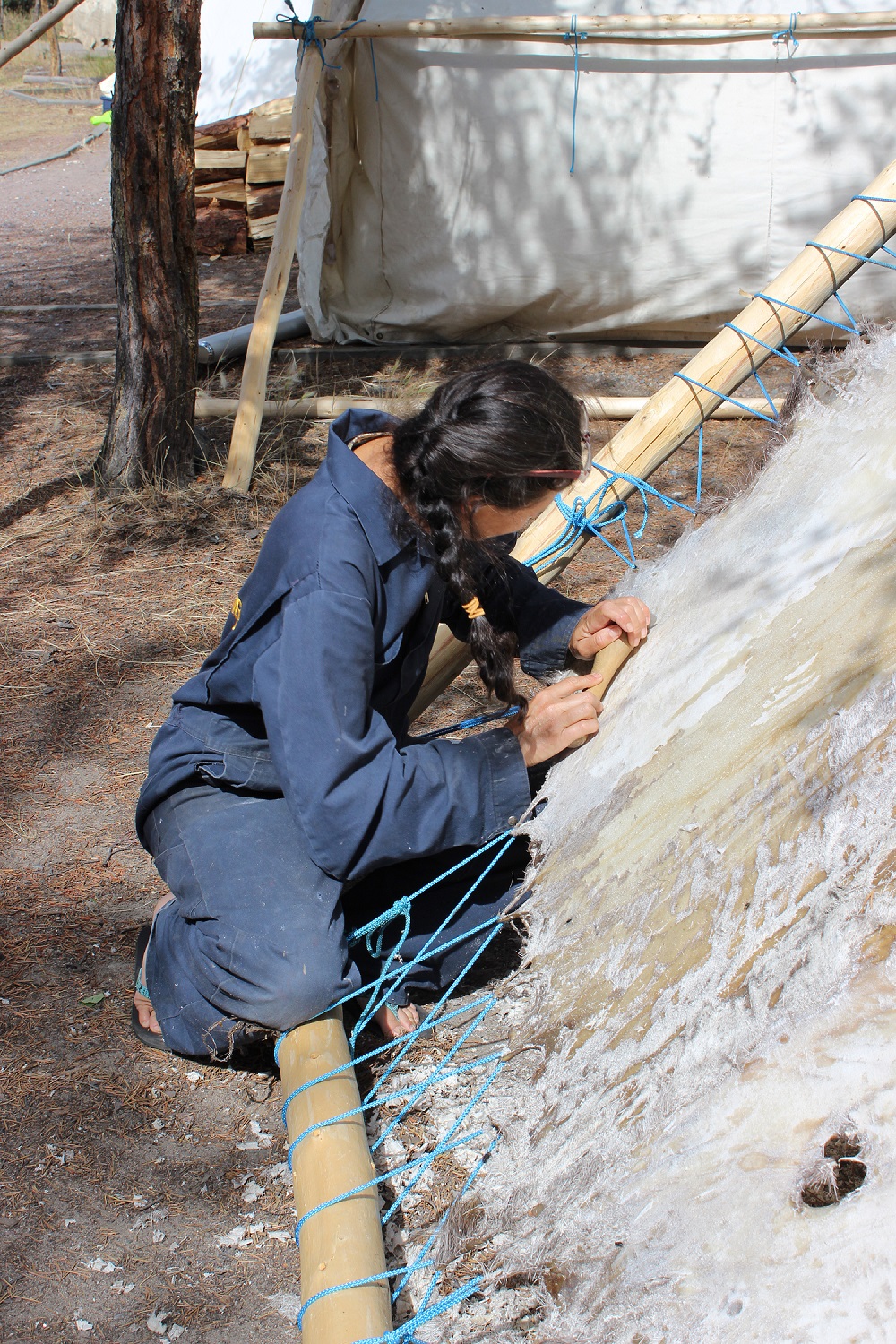 Contacts
City of Yellowknife
General Inquiries
City Hall
4807 - 52 Street
P.O. Box 580
Yellowknife, NT X1A 2N4
Map this location
P: (867) 920-5600
F: (867) 920-5649
Email Us
The City of Yellowknife supports reconciliation with Indigenous persons and continues to work to explore new ways of working together through respectful relationships.
The City values its' relations with Indigenous peoples, governments, agencies and institutions in the Northwest Territories and works to be respectful of traditions, cultures and ways of being. Reconciliation is a core value that Council continues to champion and uphold. As the Capital, we are a crossroads for Indigenous peoples and groups from across the north. Our community has a large Indigenous population representing all areas of the Northwest Territories and beyond - about 24% of City residents are Indigenous. In particular, our partnerships with neighbouring Indigenous governments including the Yellowknives Dene First Nations, Tlicho, and others, are a key priority for the City.
The City Council of Yellowknife adopted the Calls to Action outlined by the Truth and Reconciliation Commission Motion #0248-15 on July 27, 2015 and adopted the UN Declaration on the Rights of Indigenous Persons (UNDRIP) through Motion #0324-15 on October 26, 2015. The City is working to implement actions that bring meaning to these important symbolic commitments.
On December 5, 2019 the City of Yellowknife and the Yellowknives Dene First Nation signed a Memorandum of Understanding (MOU) that outlines how the two governments commit to working together, building on and modernizing the previous MOU which was implemented in 2002.
The MOU commits to collaboration between the YKDFN and the City through regular meetings between leadership and senior staff. It recognizes the City' s and the YKDFN' s commitment to reconciliation and mutual support guided by common values and mutual interests.
Initiatives
In the spirit of reconciliation, other actions the City has undertaken include the following:

• We fly the Yellowknives Dene First Nation (YKDFN) and North Slave Metis Alliance (NSMA) flags at City Hall, along with the Canadian, NWT and City flags
• Memorandum of Understanding with the Yellowknives Dene First Nation on relationships and services
• Regular Council to Council meetings with YKDFN and regular meetings between Mayor/Chiefs, and senior staff (CEO and City Administrator)
• Collaboration with YKDFN on:
o the boundary between our two communities – a ground-breaking approach which involved our two communities exploring interests and reaching agreement before we jointly submitted to GNWT
o Community Economic Development Initiative (CEDI) – joint economic development partnership sponsored by CANDO and the Federation of Canadian Municipalities
o NAKA Festival – to celebrate aurora. Inaugural festival took place February 2019
o Hockey Day In Canada

• Regular engagement with the North Slave Metis Alliance (NSMA)
• Collaboration with YKDFN and NSMA on securing a safe clean source of water for our communities for the water submarine line replacement from the mouth of the Yellowknife River
Intercultural Heritage & Placemaking Plan – implementation in 2020 Support for Urban Hide Tanning
Elder in residence at the Library
Land tenure for AIWF's healing camp on City owned land
Supporting healing and wellness programming at the AIWF healing camp
Training for all City employees on the history and legacy of residential schools
Indigenous Relations Advisor
The City's Indigenous Relations Advisor supports the City's work towards reconciliation in the following ways
Provide guidance on how the City can actively enhance access and inclusion for Indigenous peoples in City services and civic life.
Facilitate the development of a reconciliation action plan
Develop networks and support relationship-building coalitions is one of the funding terms - in order to strengthen working relationships and enhance the inclusion of Indigenous peoples, cultures and ways of work within our programs, services and strategies.
The City's Indigenous Relations Advisor is Maggie Mercredi and she can be reached at 867-669-3495
Reconciliation
If you are looking to find more information about the City of Yellowknife's community engagement on reconciliation or to provide ideas or feedback on reconciliation please click here.
Hours of Operation
Winter Hours effective following the Labour Day Weekend
until prior to the Victoria Day Weekend (September to May)
Monday to Friday: 8:30 a.m. to 5:00 p.m.
Saturday and Sunday: Closed
Summer Hours effective following the Victoria Day Weekend
until prior to the Labour Day Weekend (May to September)
Monday to Friday: 8:00 a.m. to 4:30 p.m.
Saturday and Sunday: Closed