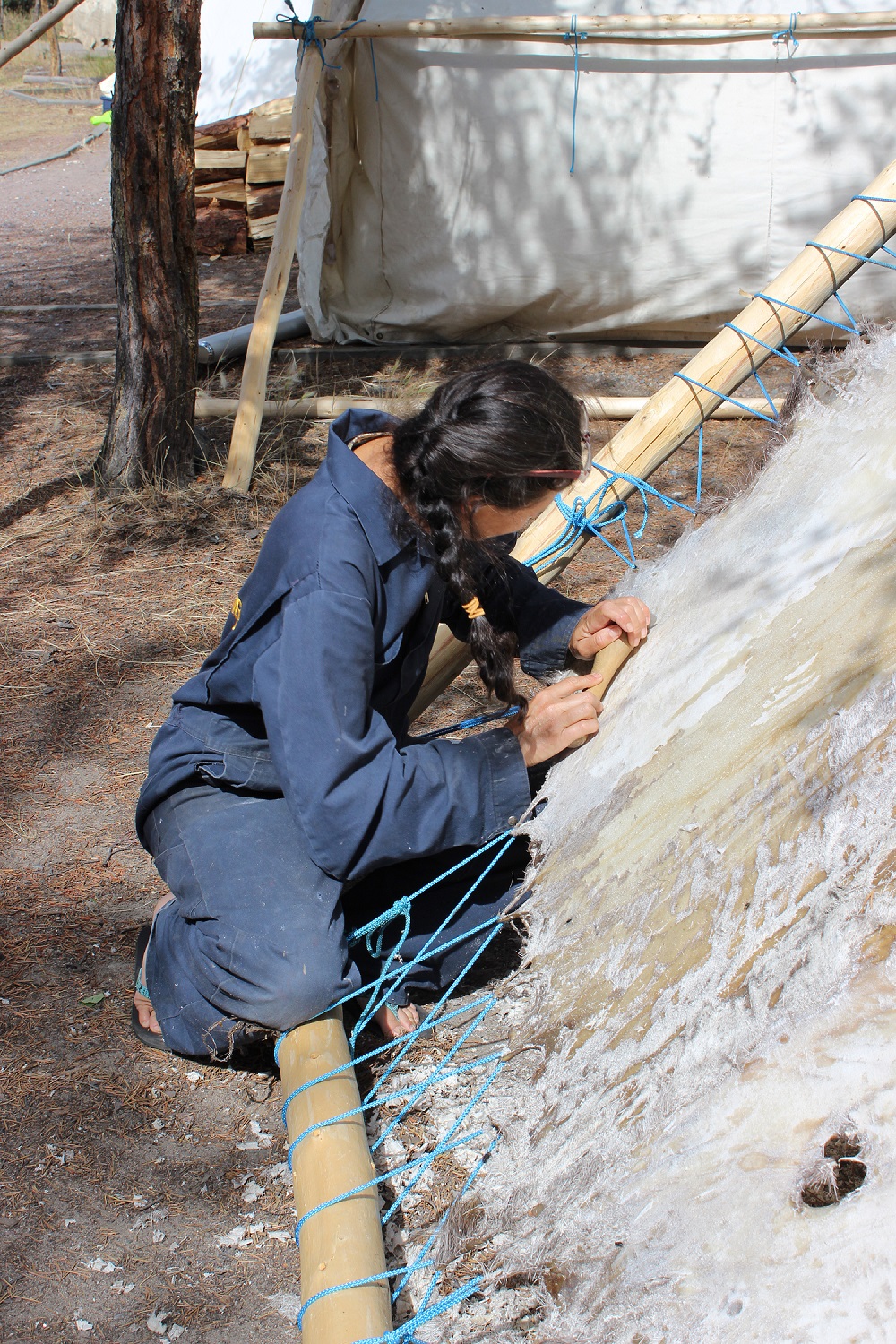 Contacts
City of Yellowknife
General Inquiries
City Hall
4807 - 52 Street
P.O. Box 580
Yellowknife, NT X1A 2N4
Map this location
P: (867) 920-5600
F: (867) 920-5649
Email Us
The City of Yellowknife supports reconciliation with Indigenous persons and continues to work to explore new ways of working together through respectful relationships.
The City values its' relations with Indigenous peoples, governments, agencies and institutions in the Northwest Territories and works to be respectful of traditions, cultures and ways of being. Reconciliation is a core value that Council continues to champion and uphold. As the Capital, we are a crossroads for Indigenous peoples and groups from across the north. Our community has a large Indigenous population representing all areas of the Northwest Territories and beyond - about 24% of City residents are Indigenous. In particular, our partnerships with neighbouring Indigenous governments including the Yellowknives Dene First Nations, Tlicho, and others, are a key priority for the City.
The City Council of Yellowknife adopted the Calls to Action outlined by the Truth and Reconciliation Commission Motion #0248-15 on July 27, 2015 and adopted the UN Declaration on the Rights of Indigenous Persons (UNDRIP) through Motion #0324-15 on October 26, 2015. The City is working to implement actions that bring meaning to these important symbolic commitments.
Initiatives
In the spirit of reconciliation, other actions the City has undertaken include the following:
Fly the YKDFN flag along with the Canadian, NWT and YK flag out front of City Hall year round
Memorandum of Understanding with the Yellowknives Dene First Nation on relationships and services
Regular Council to Council meetings with YKDFN
Joint applications for economic development with YKDFN
Provide Indigenous courses and programs through the Recreation Guide
Support the Urban Hide Tanning Camp in downtown Yellowknife
Support the Arctic Indigenous Wellness Foundation (AIWF) in its work to establish a healing camp
Intercultural Heritage and Placemaking Plan in the summer of 2018, implementation schedule is in the works for 2019
Proclaim Indigenous Disabilities Awareness Month (Nov 2018)
Traditional Games Nights at the Multiplex (in partnership with Aboriginal Sports Circle of the Western Arctic)
Provide all City employees with training on the History and Legacy of Residential Schools and Colonization
Orange Shirt Day
Hired an Indigenous Relations Advisor
Developing a reconciliation action plan draft for engagement and public input in 2019
Indigenous Relations Advisor
The City's Indigenous Relations Advisor supports the City's work towards reconciliation in the following ways
Provide guidance on how the City can actively enhance access and inclusion for Indigenous peoples in City services and civic life.
Facilitate the development of a reconciliation action plan
Develop networks and support relationship-building coalitions is one of the funding terms - in order to strengthen working relationships and enhance the inclusion of Indigenous peoples, cultures and ways of work within our programs, services and strategies.
The City's Indigenous Relations Advisor is Maggie Mercredi and she can be reached at 867-669-3495
Reconciliation
If you are looking to find more information about the City of Yellowknife's community engagement on reconciliation or to provide ideas or feedback on reconciliation please click here.