Along with the thrill of experiencing the Aurora comes the reward of making your own really good photograph of Nature's Greatest Light Show. The City of Yellowknife is pleased to host an aurora photo workshop, led by Yellowknife photographer, author and tour guide Bill Braden. In this two-hour workshop, you will learn basic camera settings and technique along with stories and the science behind the aurora.
Japanese Translation provided by Aurora Village
This free-of-charge workshop will be held Monday March 4, from 3 to 5 pm at the Prince of Wales Northern Heritage Centre.
Photograph by Bill Braden: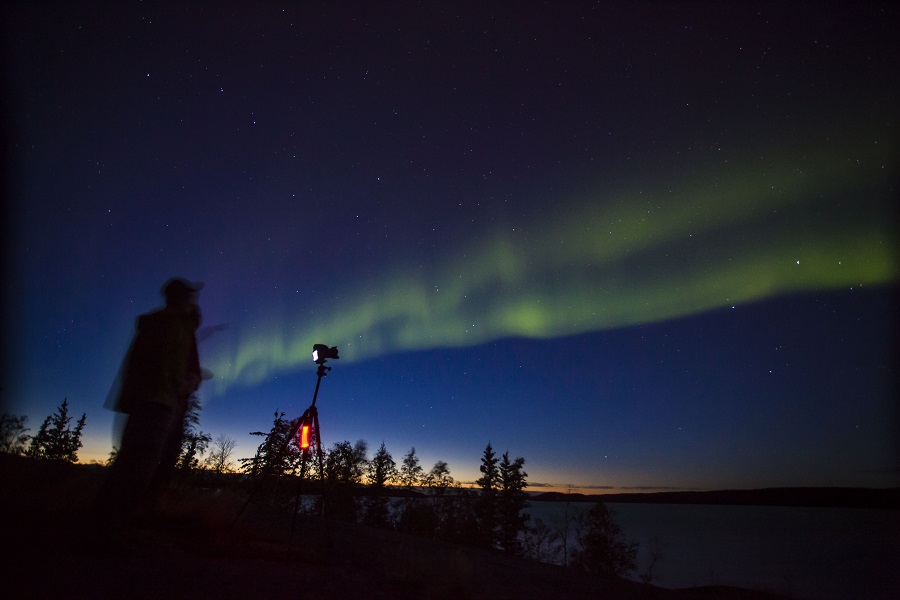 Hours of Operation
Winter Hours effective following the Labour Day Weekend
until prior to the Victoria Day Weekend (September to May)
Monday to Friday: 8:30 a.m. to 5:00 p.m.
Saturday and Sunday: Closed
Summer Hours effective following the Victoria Day Weekend
until prior to the Labour Day Weekend (May to September)
Monday to Friday: 8:00 a.m. to 4:30 p.m.
Saturday and Sunday: Closed