Dr. José Francisco Salgado is an astronomer, experimental photographer, and public speaker who creates multimedia works that communicate science in engaging ways. In this talk, Dr. Salgado will speak about the science behind the auroras and how his science films are used to inspire and educate audiences. He will share with us his photography, real-time video of the auroras, excerpts from his films, and Wondrous Light, his latest aurora production shot in Yellowknife.
Mandarin Translation provided by Aurora Village
This free-of-charge presentation will be held Wednesday, March 6th from 1 to 3 pm at the Prince of Wales Northern Heritage Centre.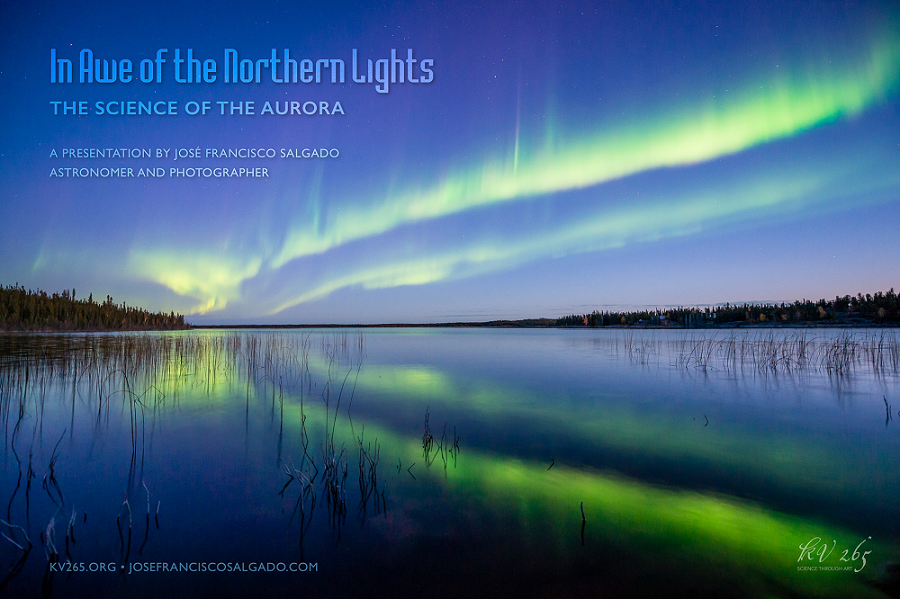 Hours of Operation
Winter Hours effective following the Labour Day Weekend
until prior to the Victoria Day Weekend (September to May)
Monday to Friday: 11:00 a.m. to 2:00 p.m.
Saturday and Sunday: Closed
Summer Hours effective following the Victoria Day Weekend
until prior to the Labour Day Weekend (May to September)
Monday to Friday: 8:00 a.m. to 4:30 p.m.
Saturday and Sunday: Closed