Our Yellowknife is a city of opportunity and experiences.
It's a place to grow your career, build a business, raise a family, take time for yourself and connect to your community.
A vibrant arts culture, diverse population, neighbourhoods brimming with character and a frontier history of rugged entrepreneurship define day-to-day life in Yellowknife.
And with higher than average education levels and incomes, along with low unemployment rates, our Yellowknife offers ample business opportunities that you won't find just anywhere.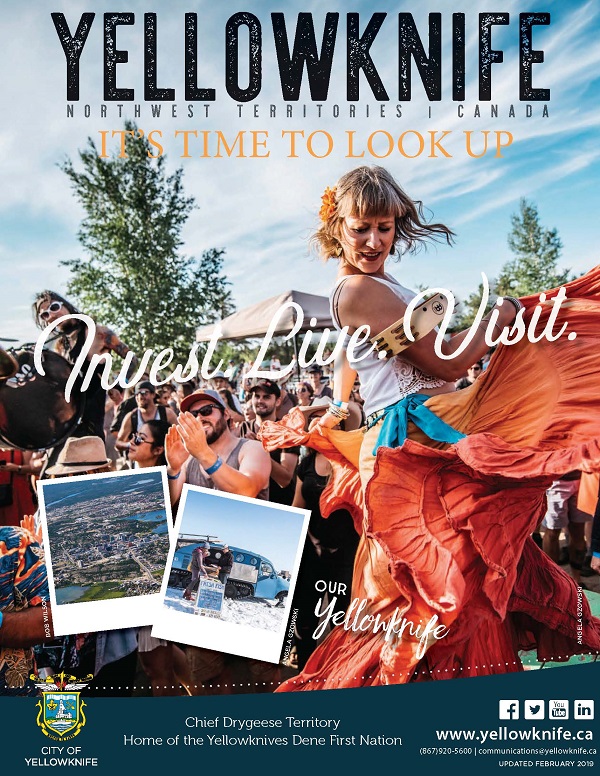 Yellowknife - Northwest Territories - Canada
It's time to look up
Invest. Live. Visit.
Chief Drygeese Territory - Home of the Yellowknives Dene First Nation
Hours of Operation
Winter Hours effective following the Labour Day Weekend
until prior to the Victoria Day Weekend (September to May)
Monday to Friday: 11:00 a.m. to 2:00 p.m.
Saturday and Sunday: Closed
Summer Hours effective following the Victoria Day Weekend
until prior to the Labour Day Weekend (May to September)
Monday to Friday: 8:00 a.m. to 4:30 p.m.
Saturday and Sunday: Closed