The Municipal Enforcement Division conducts snowmobile patrols during the winter months. Snowmobile safety is our primary concern.
The Great Slave Snowmobile Association (GSSA) is a non-profit organization that is dedicated to promoting safe, responsible snowmobiling in Yellowknife, Northwest Territories.
The members of the Trail Riders are active in the community clearing trails, adding signage along the trail system, fund raising for a Kubota RTV to pull a Snowmobile Trail Groomer, and being a voice for snowmobilers within the community.
CLICK ON THE PICTURE TO VIEW (HIGH RES PDF)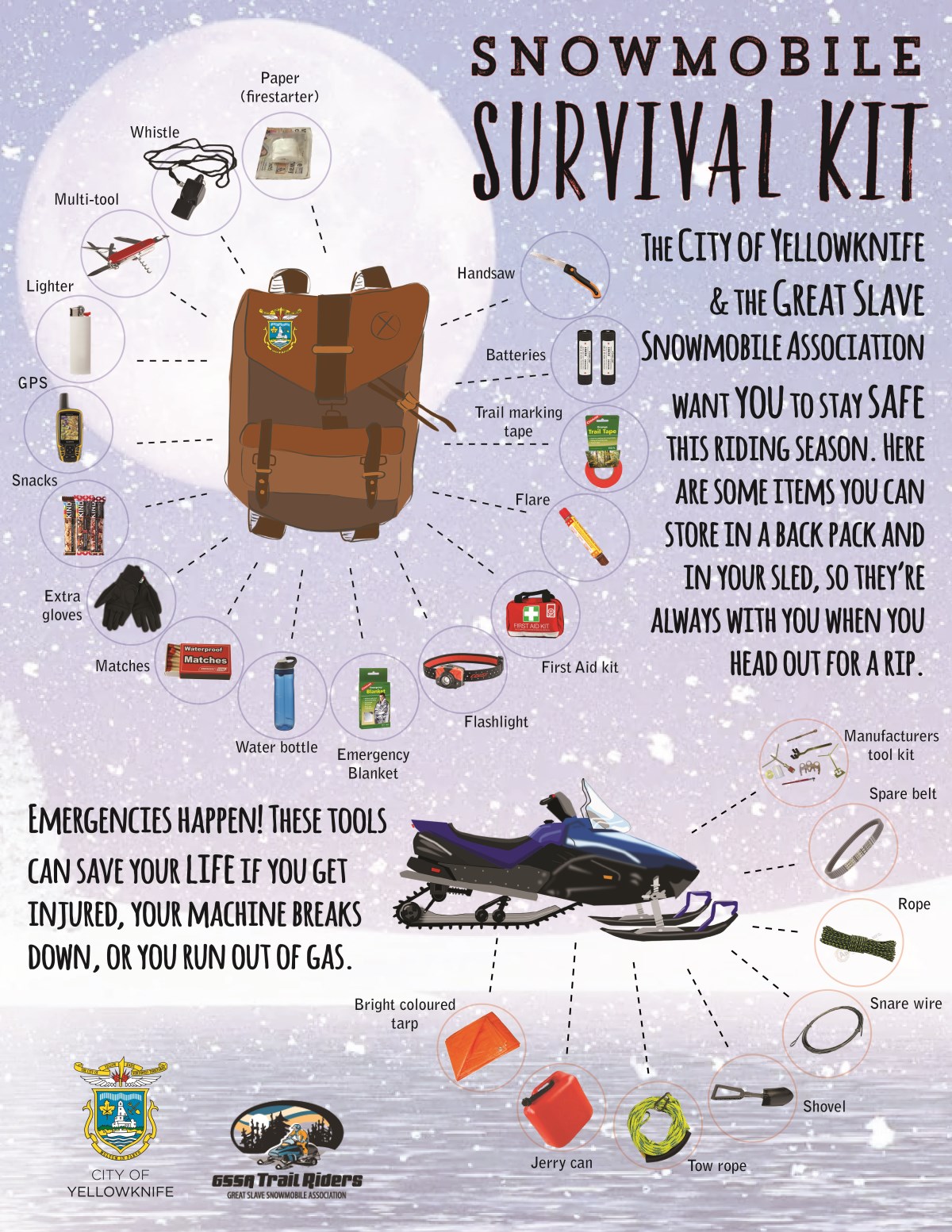 Hours of Operation
Winter Hours effective following the Labour Day Weekend
until prior to the Victoria Day Weekend (September to May)
Monday to Friday: 8:30 a.m. to 5:00 p.m.
Saturday and Sunday: Closed
Summer Hours effective following the Victoria Day Weekend
until prior to the Labour Day Weekend (May to September)
Monday to Friday: 8:00 a.m. to 4:30 p.m.
Saturday and Sunday: Closed