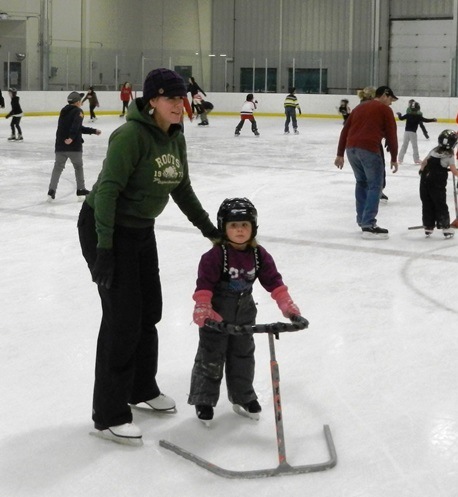 Public Skate

Leisurely skate for all ages

Parent & Tot Skate

Slower-paced skate designated for parents with toddlers

Adult Skate

Adult-only skate time for ages 18 and older

Family Skate

Leisurely skate time to be enjoyed by families. Youth 17 years and under must be accompanied by a parent or guardian. Slower pace than the Public Skate and please keep an eye out for little ones or those just learning to skate.

Adult Shinny

Non-contact, pick-up hockey for 18 years and older

Required equipment: skates, sticks and a CSA-approved helmet

Full-hockey gear is recommended and worn by most players for safety reasons because of the level of play.
Please contact the Booking Clerk for any questions related to public skating.

Hours of Operation
Winter Hours effective following the Labour Day Weekend
until prior to the Victoria Day Weekend (September to May)
Monday to Friday: 8:30 a.m. to 5:00 p.m.
Saturday and Sunday: Closed
Summer Hours effective following the Victoria Day Weekend
until prior to the Labour Day Weekend (May to September)
Monday to Friday: 8:00 a.m. to 4:30 p.m.
Saturday and Sunday: Closed