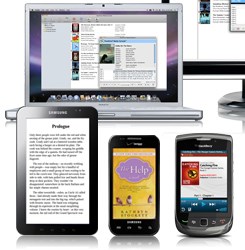 Library cardholders can access free downloadable e-Books and audiobooks from home.
Yellowknifers can contact the library to get their PIN number to access any of the below services.
Overdrive
Overdrive/Libby is available to Yellowknifers that have a library card and a PIN number.
"The City of Yellowknife is pleased to announce that the Yellowknife Public Library has access to 4000 additional e-Books and audiobooks via OverDrive during the facility closure."
Based on customer demand the number of OverDrive items that can be checked out at one time has been increased to 5. The holds limit has also been increased to 5 items.
Freading
Freading is available to all NT residents. To access, you need a public library card and a PIN number.
TumbleBooks
We would like to thank TumbleBooks for making its online libraries available till August 31. TumbleBooks includes books. K-5, TumbleMath. K-5, TeenBookCloud. Grades 5-12, AudioBookCloud. All ages , RomanceBookCloud. Adult
Please note that TumbleBooks is read/listen to online. There is no download option.
TumbleBook Library K-6 children's ebook database
TumbleMath K-6 math ebook database
TeenBookCloud Grade 7-12 ebook database
AudioBookCloud All Ages audio book database
RomanceBookCloud A huge selection of steamy romance novels for the older crowd
TumbleBooks' databases are easy to use, and feature unlimited access from home! Patrons can read as many books as they want, when they want, and on any device. There are no check-outs, holds, or bulky downloads. Books are available instantly.
Hours of Operation
Winter Hours effective following the Labour Day Weekend
until prior to the Victoria Day Weekend (September to May)
Monday to Friday: 8:30 a.m. to 5:00 p.m.
Saturday and Sunday: Closed
Summer Hours effective following the Victoria Day Weekend
until prior to the Labour Day Weekend (May to September)
Monday to Friday: 8:00 a.m. to 4:30 p.m.
Saturday and Sunday: Closed