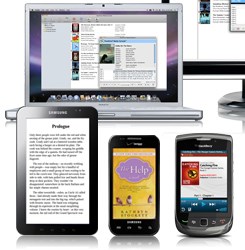 Library cardholders can access free downloadable e-Books and audiobooks from home.
Yellowknifers can contact the library to get their PIN number to access any of the below services.
Overdrive
Overdrive/Libby is available to Yellowknifers that have a library card and a PIN number.
Based on customer demand the number of OverDrive items that can be checked out at one time has been increased to 5. The holds limit has also been increased to 5 items.
Freading
Freading is available to all NT residents. To access, you need a public library card and a PIN number.
Hours of Operation
Winter Hours effective following the Labour Day Weekend
until prior to the Victoria Day Weekend (September to May)
Monday to Friday: 8:30 a.m. to 5:00 p.m.
Saturday and Sunday: Closed
Summer Hours effective following the Victoria Day Weekend
until prior to the Labour Day Weekend (May to September)
Monday to Friday: 8:00 a.m. to 4:30 p.m.
Saturday and Sunday: Closed