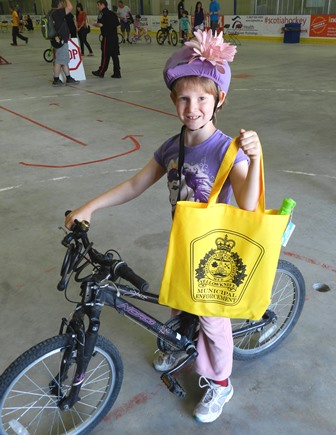 The City of Yellowknife's Municipal Enforcement Division along with Canadian Tire Yellowknife invite children from kindergarten to grade six to the annual free Bike Rodeo and barbecue on Sunday, June 9 at the Multiplex from noon to 5 p.m.
Bring your bicycle for a safety inspection and test your safety skills in our safety course for a chance to win a bike! Properly fitted helmets will be provided to children who need them. A free barbecue will be provided by Levitt Safety and draw prizes include a trip for one return trip to Edmonton from First Air and a 20 minute city tour from Great Slave Helicopters.
Thank you to all of our generous sponsors and volunteers to help make this event happen. The City of Yellowknife would also like ot thank Dominon Diamond for their generous last minute sponsorship that will help keep the bike rodeo running for years to come, as well as the Yellowknife Mountain Bike Club for volunteering to run the bike tune-up station.
We look forward to seeing everyone and wish all kids a safe summer of biking!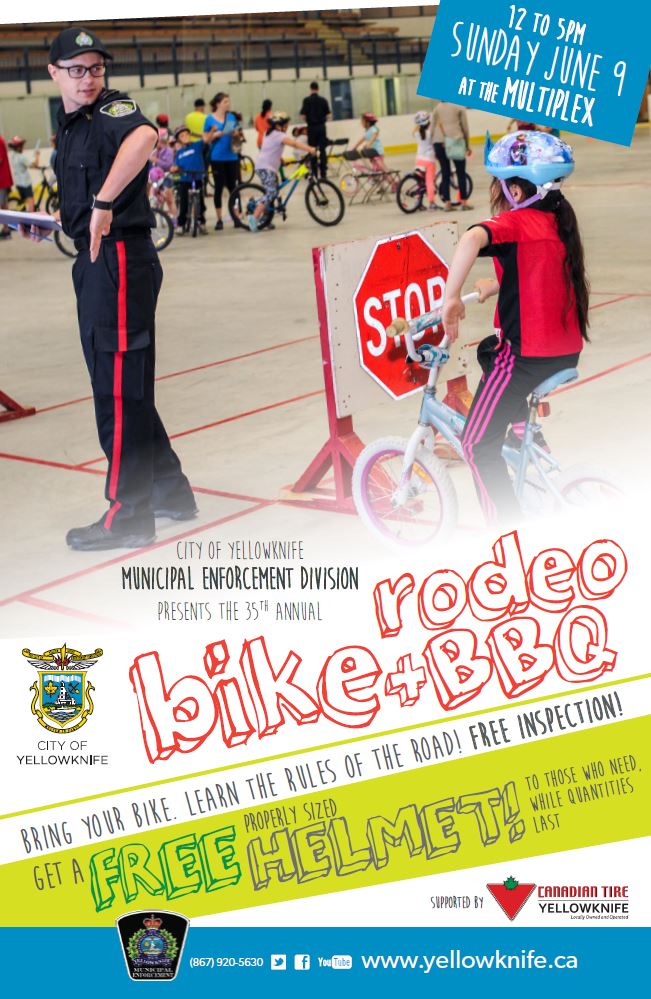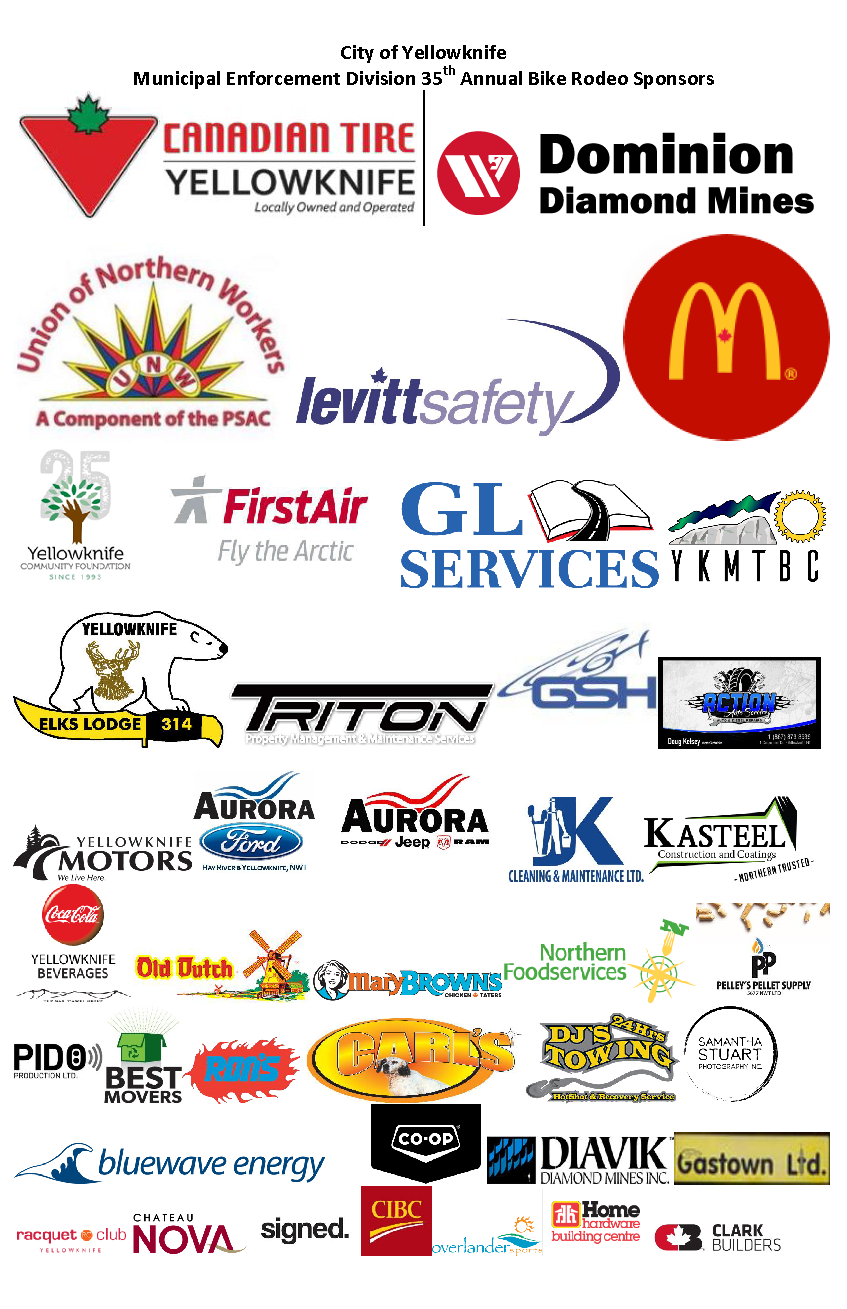 Hours of Operation
Winter Hours effective following the Labour Day Weekend
until prior to the Victoria Day Weekend (September to May)
Monday to Friday: 8:30 a.m. to 5:00 p.m.
Saturday and Sunday: Closed
Summer Hours effective following the Victoria Day Weekend
until prior to the Labour Day Weekend (May to September)
Monday to Friday: 8:00 a.m. to 4:30 p.m.
Saturday and Sunday: Closed