Photo Gallery: Snow Angels will appear here on the public site.
Please read the Snow Angels Guidelines here.
---
In the map below, search for an available Snow Angel in your area. Then, give them a call and ask for help!

Please be advised that Snow Angels is a volunteer-based program. As such, the City cannot guarantee snow removal or Snow Angels available at time of request. The information on the mapping tool contains the most up to date records populated from volunteers and the City of Yellowknife. This will be the same database city staff used when asked for assistance.
For guaranteed Snow Removal, you may wish to contact the following community organizations who will shovel for a nominal fee:
Odd Job Squad (Inclusion NWT): 445-6967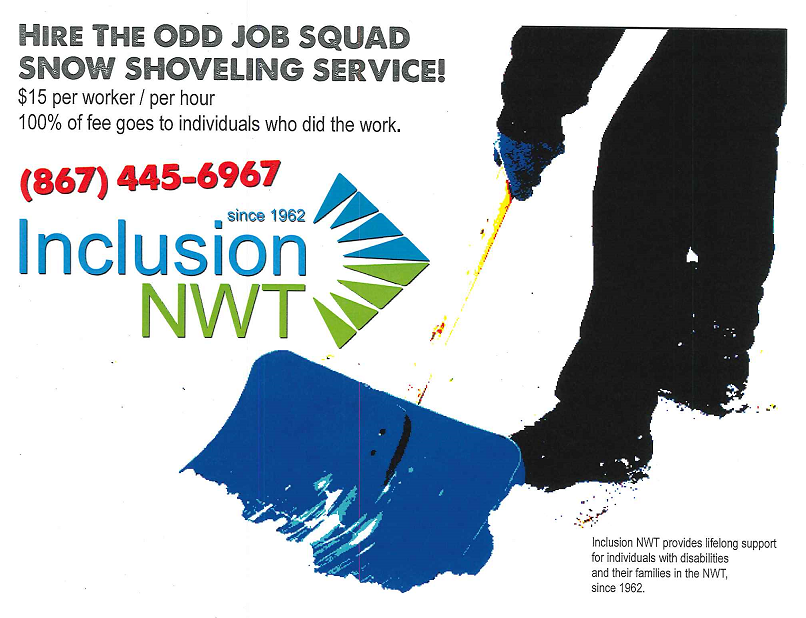 Or:
Clean Sweep (Common Ground): 445-5777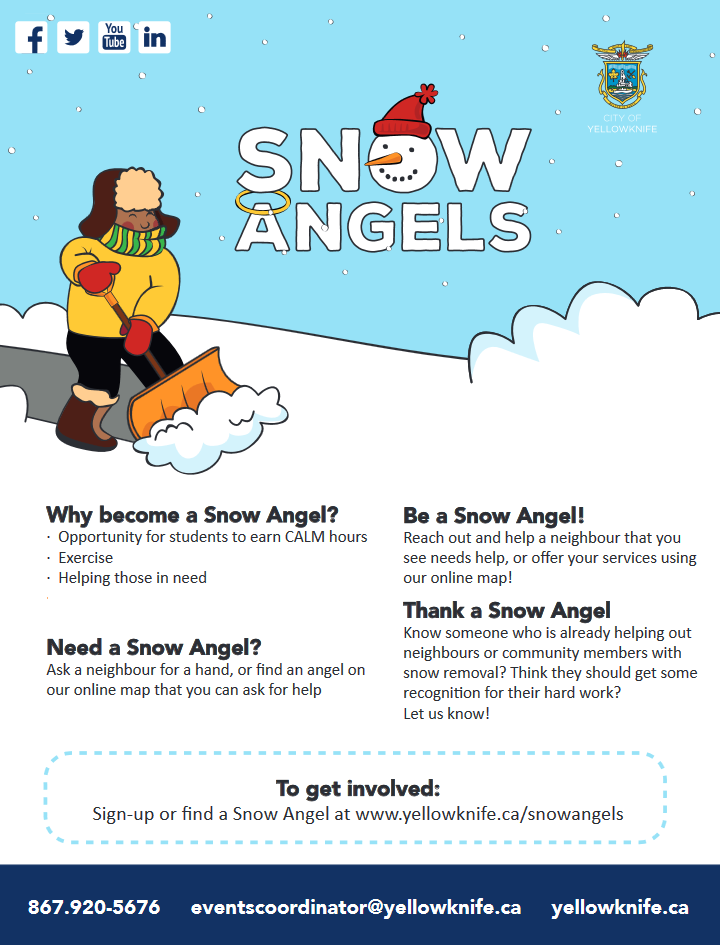 Hours of Operation
Winter Hours effective following the Labour Day Weekend
until prior to the Victoria Day Weekend (September to May)
Monday to Friday: 11:00 a.m. to 2:00 p.m.
Saturday and Sunday: Closed
Summer Hours effective following the Victoria Day Weekend
until prior to the Labour Day Weekend (May to September)
Monday to Friday: 8:00 a.m. to 4:30 p.m.
Saturday and Sunday: Closed