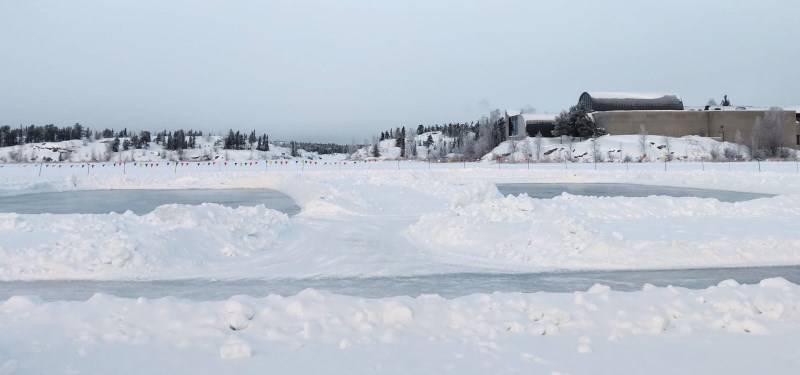 Outdoor ice rinks:
The City of Yellowknife maintains the following outdoor ice rinks. There are no boards on any of these rinks.
Frame Lake also features a skating oval - Open for Season
Location
Check this out for the location of the outdoor ice rinks using our interactive viewer CityExplorer!
Somba K'e Civic Plaza Washroom building
warm-up area for skaters
open at -25 C or warmer (including wind chill)
open from January (when rink opens) to early April (depending on ice conditions)
Hours
| | |
| --- | --- |
| Monday to Friday | CLOSED |
| Saturday and Sunday | CLOSED |
Hours of Operation
Winter Hours effective following the Labour Day Weekend
until prior to the Victoria Day Weekend (September to May)
Monday to Friday: 8:30 a.m. to 5:00 p.m.
Saturday and Sunday: Closed
Summer Hours effective following the Victoria Day Weekend
until prior to the Labour Day Weekend (May to September)
Monday to Friday: 8:00 a.m. to 4:30 p.m.
Saturday and Sunday: Closed