Yellowknife's hometown feel and urban amenities make it a great place to live, work and play! We are the capital city of the Northwest Territories. Numerous daily flights are connecting us to the rest of Canada and we have year-round road access.
It's a city of opportunity and experiences where you can grow a career, build a business, raise a family, take time for yourself and connect to your community. A vibrant arts culture, diverse population, neighbourhoods brimming with character and a frontier history of rugged entrepreneurship define day-to-day life in Yellowknife.
And up here, work-life balance truly exists. Whether you're interested in a northern adventure filled with fishing and snowmobiling, or just looking to live in a beautiful, small urban centre, Yellowknife could be for you.
For more information check our brochure: It's Time To Look Up: Living In Yellowknife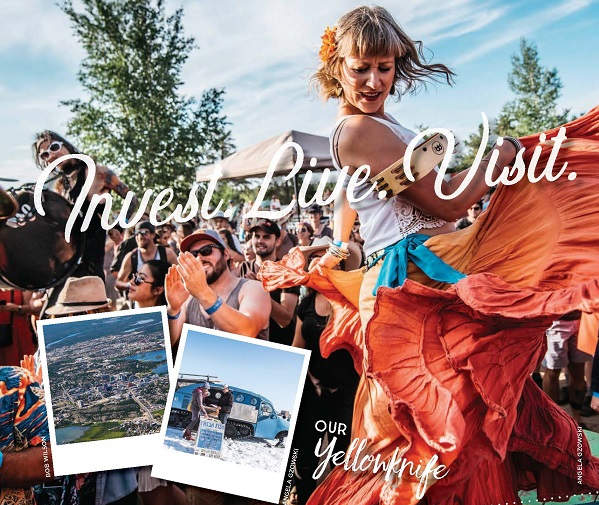 Yellowknife - Northwest Territories - Canada
Chief Drygeese Territory - Home of the Yellowknives Dene First Nation