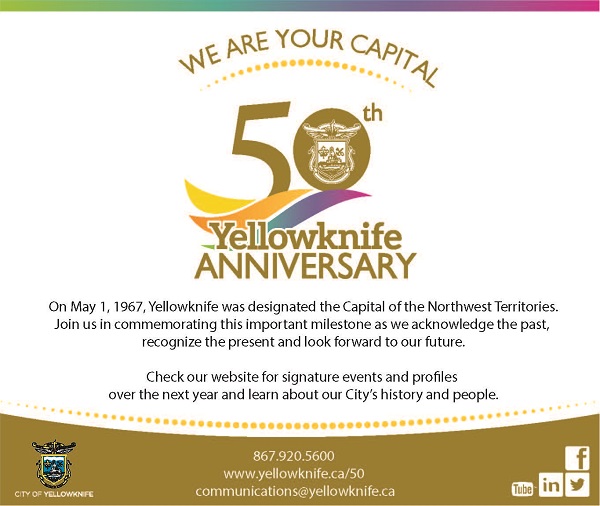 We are your capital - 50th Yellowknife Anniversary
On May 1, 1967, Yellowknife was designated the Capital of the Northwest Territories. Join us in commemorating this important milestone as we acknowledge the past, recognize the present and look forward to our future.
Check out our website for signature events and profiles over the next year and learn about our City's history and people.
867.920.5600
Northwest Territories Political History
From 1905 to 1967 the seat of government for the Northwest Territories was located in Ottawa and consisted of a federally appointed Commissioner and his staff. Northerners were rarely consulted before new laws and regulations were enacted. For decades residents of the Northwest Territories had voiced their concerns over having little or no control over how the territory was run.
In 1965 the Territorial Council passed a motion calling on the federal government to review the north's political situation. Resulting in the Carrothers' Commission.
Photo Gallery: Yellowknife 50 Anniversary will appear here on the public site.