Every year in Yellowknife, governments and international mining companies spend hundreds of millions of dollars with local businesses. More mines are planned for the area and in 2014, government, mining and oil and gas accounted for close to 50 percent of the entire Northwest Territories' economy. Today, many Northern groups own successful businesses and will partner with the right firm to expand. But with the public- and mining- sector eager to work with northern businesses, it helps to be here to take advantage of the opportunities.
The capital of the Northwest Territories, this remarkably cosmopolitan city of roughly 20,000 is filled with well-educated families earning some of Canada's highest household incomes and spending 50 percent more than the Canadian household average. Yellowknife serves as the commercial supply hub for projects and communities across the entire NWT, which more than doubles the size of the market. And, with incredible wilderness just steps from downtown, the city is ready to be discovered as one of Canada's premier conference and meeting destinations.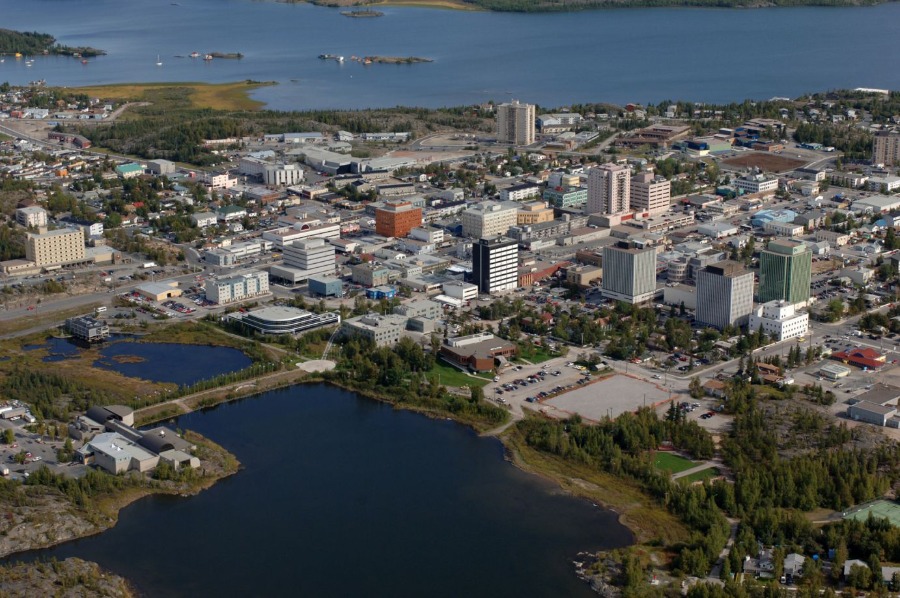 Aerial View of The City of Yellowknife.