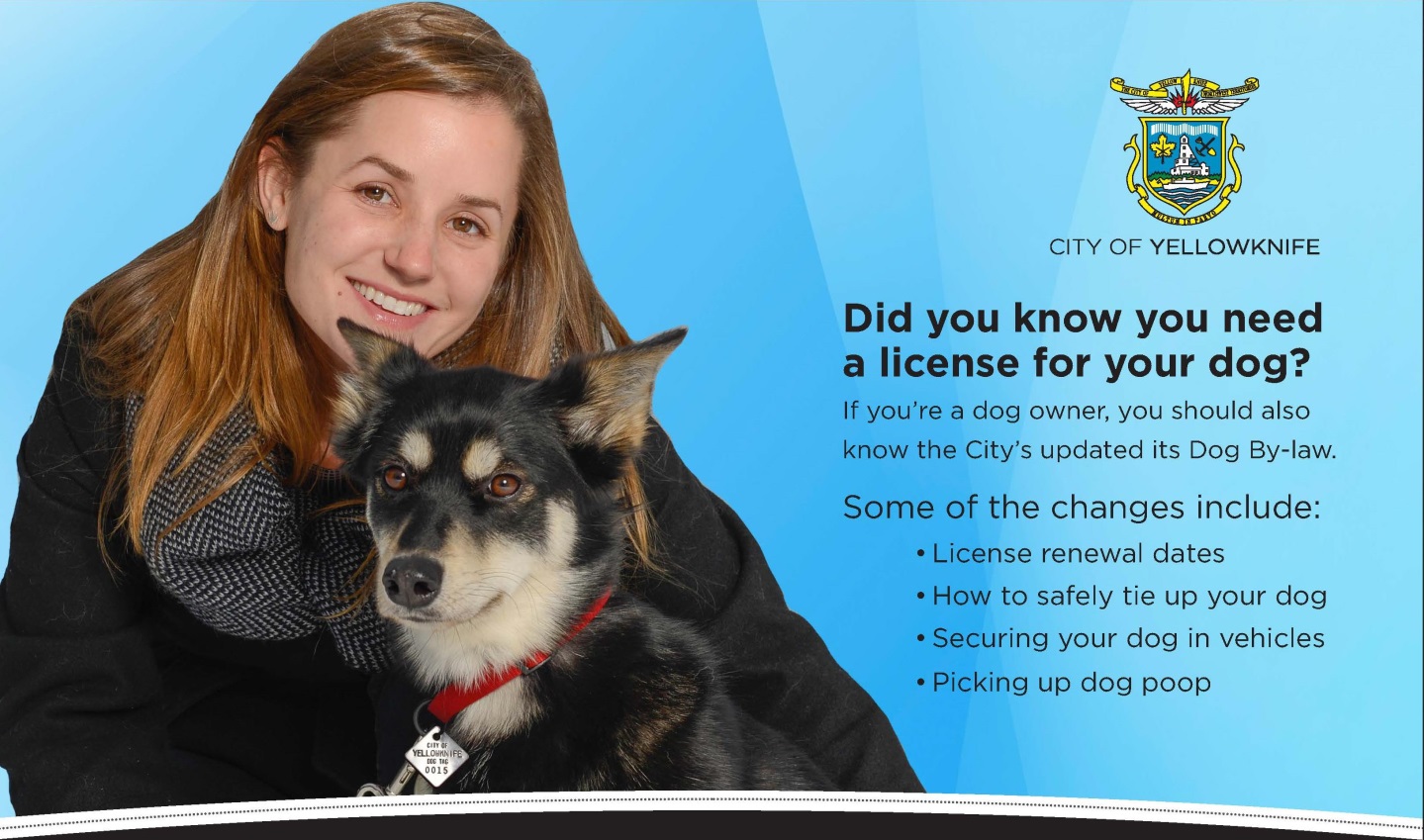 Did you know you need a license for your dog?
Dog tags are available at Great Slave Animal Hospital and at City Hall.
If you're a dog owner, you should know the City's updated Dog By-law.
Some of the changes include:
License renewal dates
How to safely tie up your dog
Securing your dog in vehicles
Picking up dog poop
Information for Dog Owners Living in Yellowknife
Please contact Municipal Enforcement for more information.