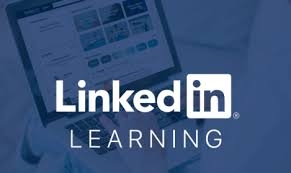 Welcome to Linkedin Learning! (Formerly Lynda Library)
Choose from over 5000 expert-led video courses in business, technology and creative skills.
Watch as many videos as you want, learn on your time and save your work.
It's Free! All you need is an Internet connection and a Yellowknife Library Card.

To log into LinkedIn Learning, you will need an active Yellowknife Public Library Card number and PIN.
If you do not know your PIN, call the Public Library at (867) 920-5642 and ask them for your PIN.
If you have problems logging in, call the Public Library and they can help you. When prompted for your library name, please enter yellowknifepubliclibrary (no caps or spaces).

If you do not have a Yellowknife Public Library Card, it is easy and free to get one. Adults and teens (14+), are eligible to get a Yellowknife Public Library card.

To get your card, you will need to come to the Public Library. We are located on the 2nd floor of the Centre Square Mall (5022 49 Street).

You will need to bring ONE of the following in with you to get a card:
A piece of valid photo ID with your current Yellowknife address, or
A piece of ID and a bill that has your current Yellowknife Address.

(For other types of membership cards, please refer to "Membership" on our FAQ page.)