Here you can find information on our current alerts and updates.
New Parking Meter App Launches
August 15, 2022
The City is pleased to announce that as of Tuesday, August 16, 2022, Passport Parking Canada will be available for residents as the City's new parking meter app.
Parking meters will continue to accept coins, as this has always been the primary method of payment. For their convenience, residents can download and use the app called "Passport Parking Canada." Please ensure you download this app specifically as other apps will not work. As with the previous interface, users can then enter the zone and space number, as well as payment details. Users will be charged the same convenience fee as with the previous app, of $0.35 per transaction.
Using the app: Each parking meter has a decal identifying the zone and space number. When entering parking zone and space numbers in the app, users should use the information currently on meters. This information, which was used for the previous app, is compatible with Passport Parking Canada. Please click the link below to see a step by step guide. If you encounter any problems with the app or parking meters, or if you have any questions, please contact us at (867) 920-5630.
Passport Canada Step by Step Guide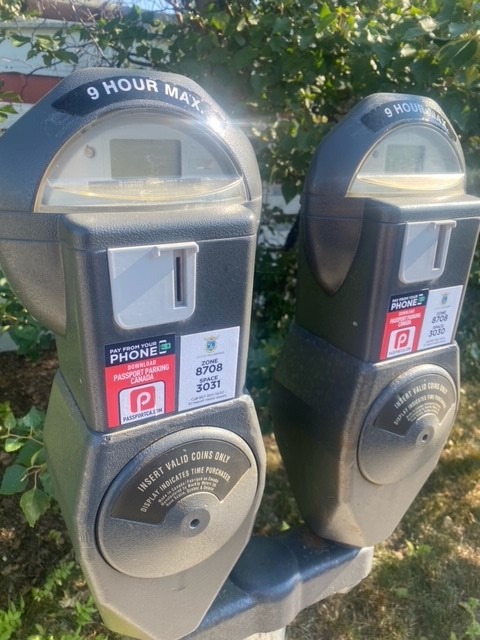 MacKay Pay Parking App Update
May 24, 2022
As of May 31, 2022, the MacKay Pay app used to pay for parking meters will no longer be available for use. After May 31, any person who tries to pay for parking on the app will get a message saying "MacKayPay is no longer available at this location." The City of Yellowknife, Municipal Enforcement Division is working with a new provider to ensure as seamless as possible transition, utilizing the same features and similar platform that residents are used to. The new provider estimates a down time of up to six weeks. During this time, residents must pay using coins at parking meters.
School Zone Safety
March 28, 2022
Schools are back in session after March break. Municipal Enforcement would like to remind drivers to be extra cautious when driving in the various school zones throughout the City. School zone speed limits are 30 km/h and are in effect 24/7. Municipal Enforcement Officers will be proactively enforcing traffic laws in school zones. Remember, fines are doubled in school zones. If you have any traffic safety complaints, please call us at (867) 920-2737.