Summer Reading Club 2022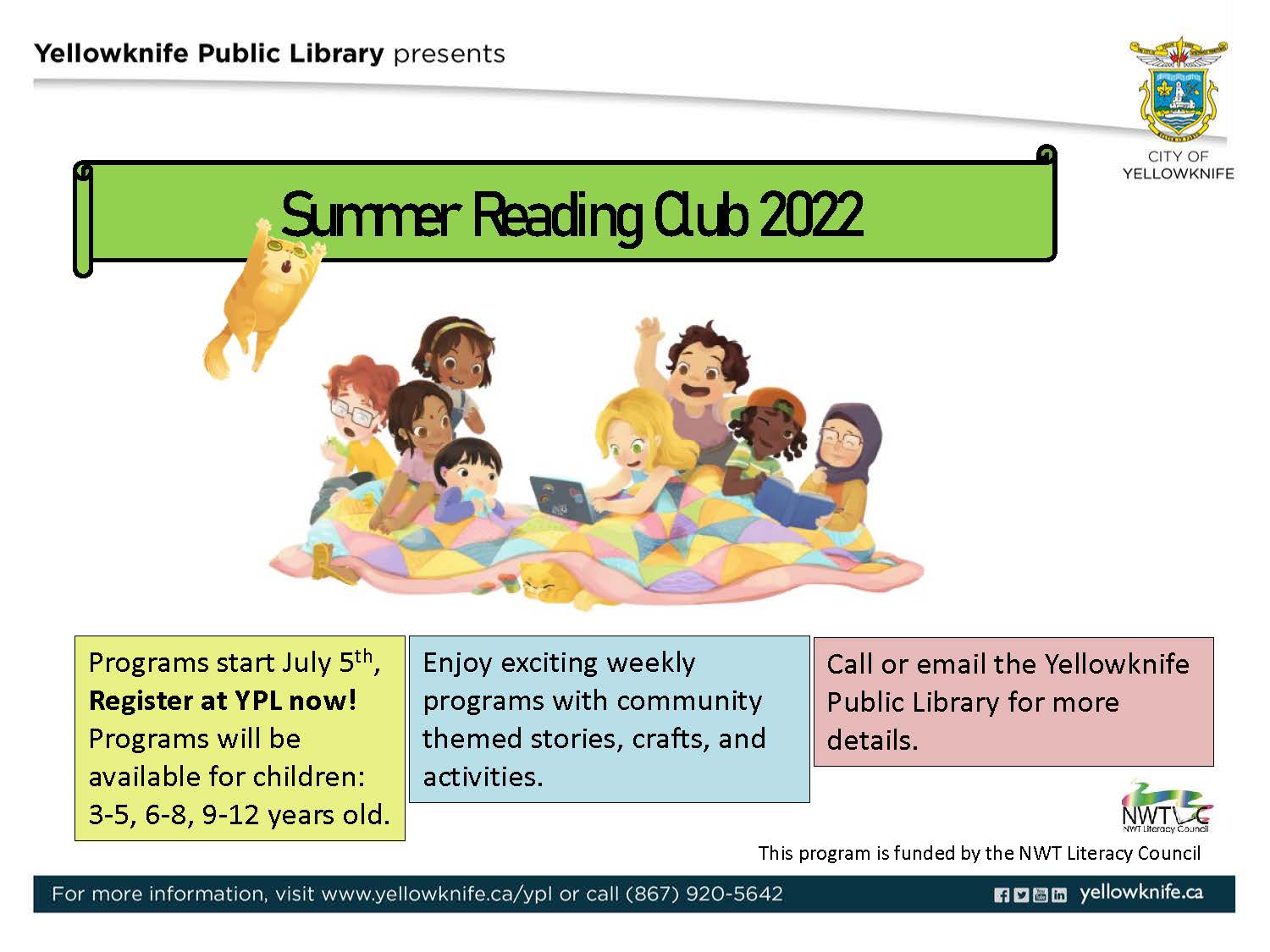 *Please note that the Summer Reading Club for Thursday, July 28th has been cancelled due to unforeseen circumstances. We apologize for any inconvenience and look forward to seeing you again next week!
Join us for the 2022 Summer Reading Club!
Register today at the Yellowknife Public Library for weekly in-person programs starting the week of July 5th and running until August 25. Kids will enjoy stories, crafts, and activities while working together and with a library staff member to develop literacy and life skills in a fun and engaging environment.
3-5 year old program runs Tuesdays 10:30 - 11:30am (July 5 - August 23)
6-8 year old program runs Wednesdays 2:30 - 3:30pm (July 6 - August 24)
9-12 year old program runs Thursdays 2:30 - 3:30pm (July 7 - August 25)
Don't have time to come to the in-person programs? No problem!
You can still sign up for the Summer Reading Club and participate in the reading log contest at home. Stop by the library and sign up to receive a reading log. Record your reading through the summer and submit your log before August 23 for a prize, and a chance to win the grand prize package!