Made In Yellowknife Day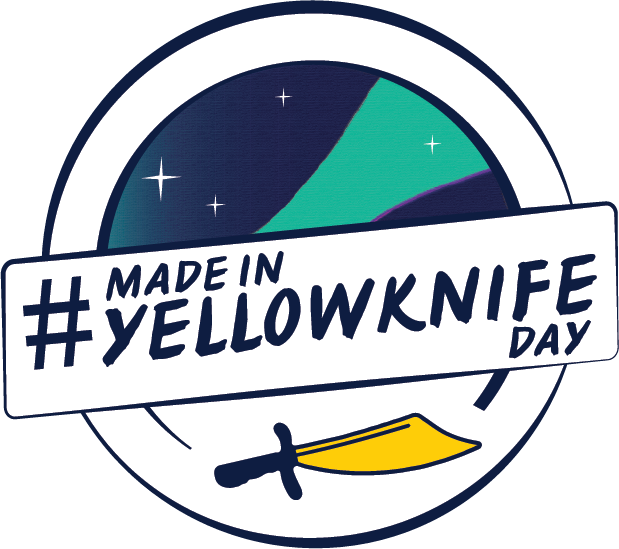 Join us Saturday, December 10, for Made In Yellowknife Day
On December 10th (only), shoppers who spend $20 or more on local, Yellowknife-made products can enter a draw to win 1 of 7 prizes, each valued at $500 to $1000. Products can be purchased in-store or online and may include goods such as art, jewellery, clothes, toys, souvenirs, homemade food, etc.
Prizes are pre-purchased gift certificates to Yellowknife arts and craft suppliers / stores.
$20 spent gets you 1 entry - there is no limit on the number of entries.
Winners will be announced December 14, 2022.
#shopyk
Supported by: Government of Northwest Territories - Department of Industry, Tourism & Investment

ShopYK BINGO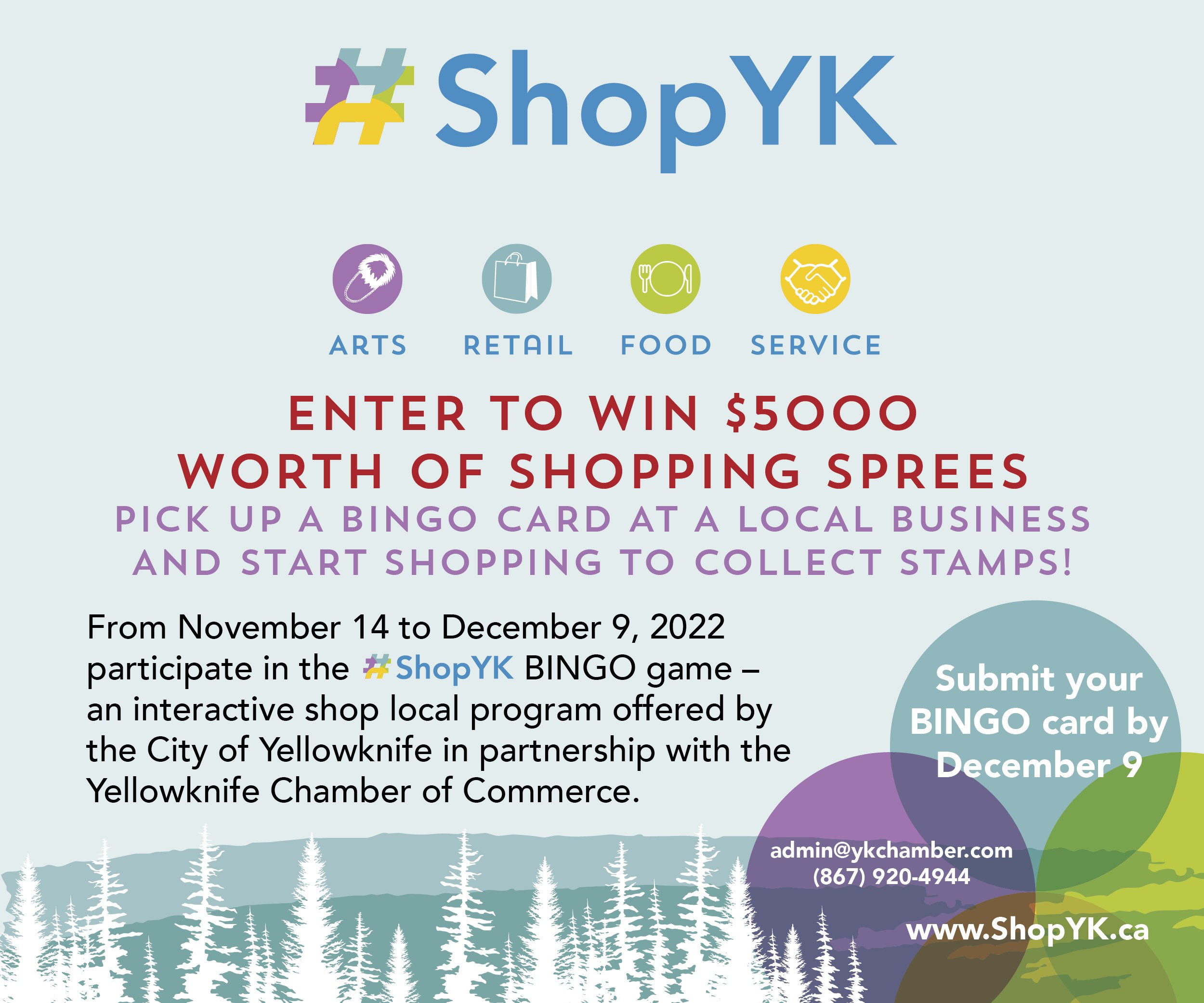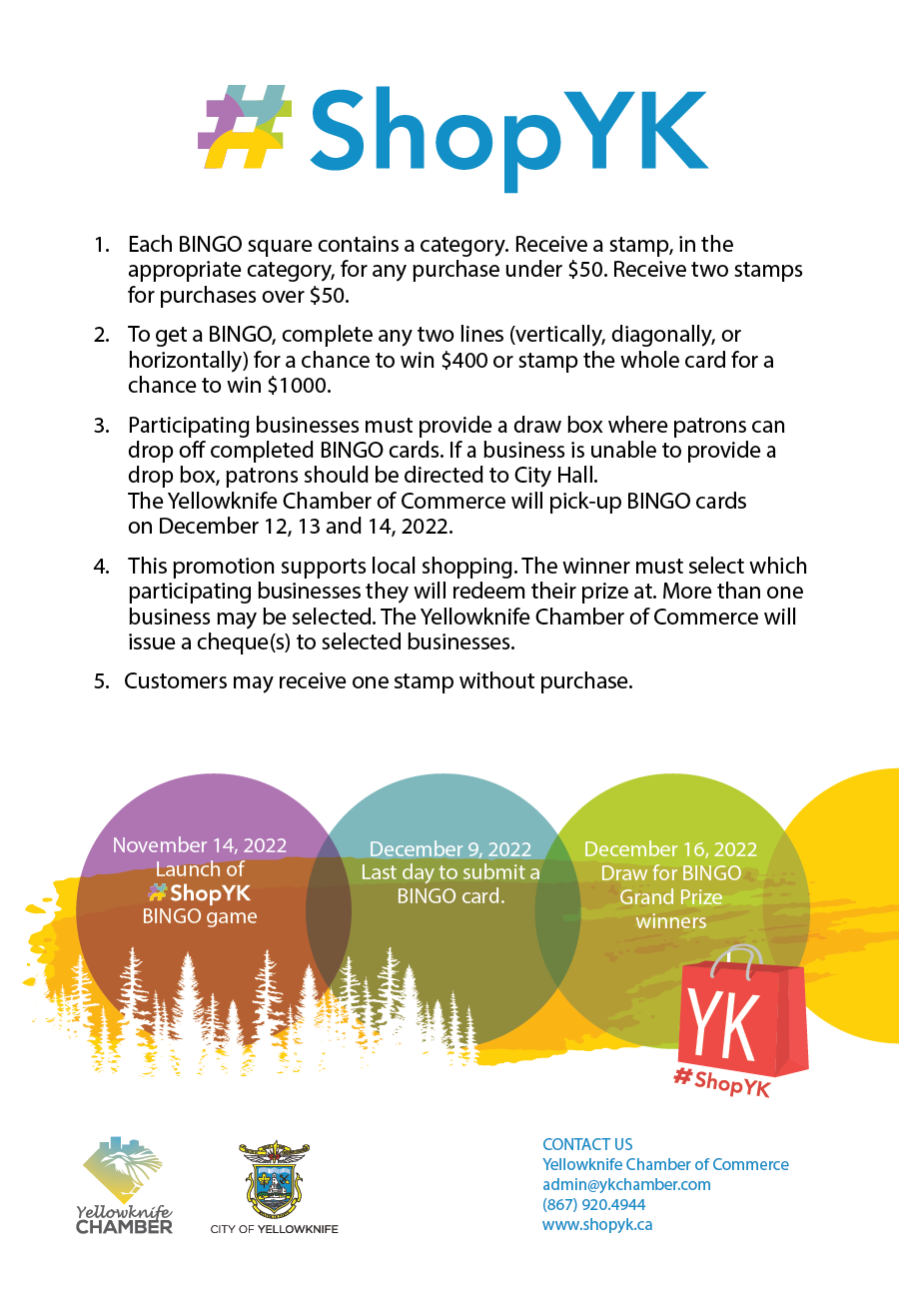 Supported by: Government of Northwest Territories - Department of Industry, Tourism & Investment