National Indigenous Peoples Day
The City wishes a happy National Indigenous Peoples Day to all Yellowknifers, particularly First Nations, Inuit and Metis peoples in our community, ahead of Monday, June 21, 2021.
Thank you to Northern Dene artist Melanie Jewell for creating this artwork for the City of Yellowknife in honour of National Indigenous Peoples Day.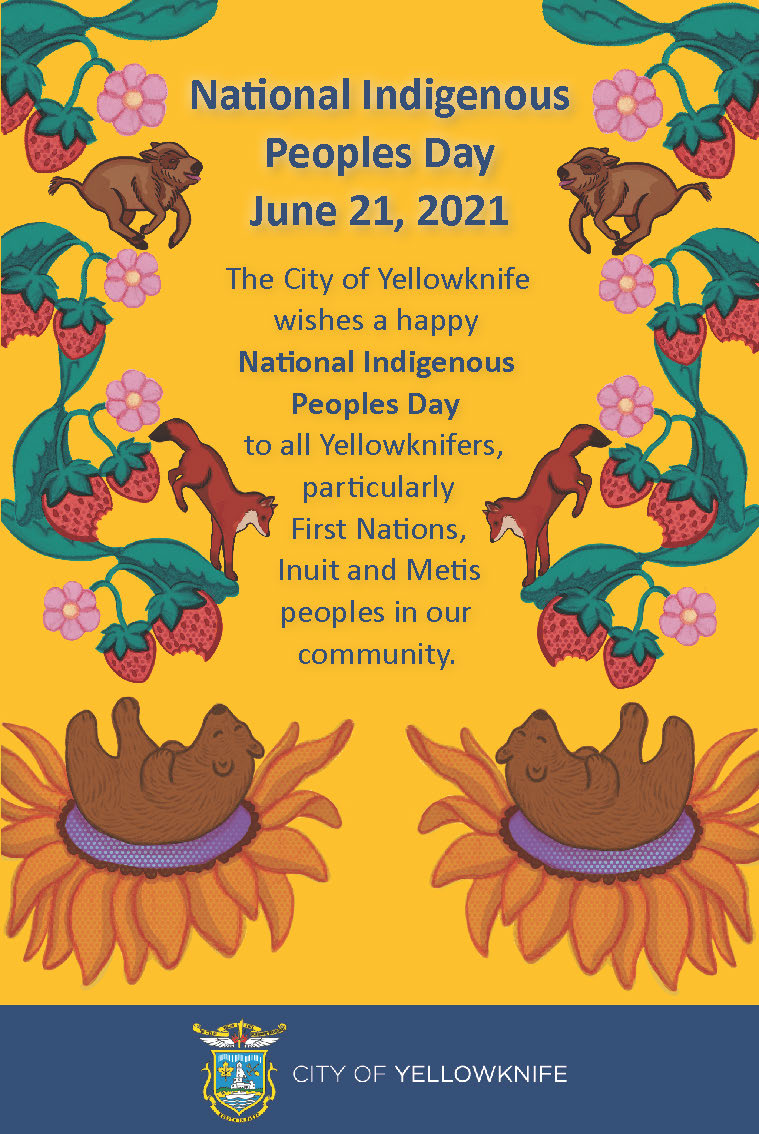 Indigenous People
The City of Yellowknife honours and recognizes the importance of First Nations, Metis and Inuit peoples to the development of our city. Indigenous peoples have contributed leadership, traditions, culture, values and vision – contributions that continue to be vital to our political, social, economic and cultural future.
The City of Yellowknife recognises that our settler footprint here is new, and we must honour the original residents and the significant contributions of Indigenous peoples. We are actively working towards reconciliation, balancing this with a common vision for our community and needs articulated by all our citizens. Other Indigenous people from Turtle Island (North America), European settlers and immigrant descendants; and new immigrants now contribute to the diversity and culture of Yellowknife – we all enrich the fabric of Yellowknife.