Meet Sheila Bassi-Kellett, Yellowknife's City Manager.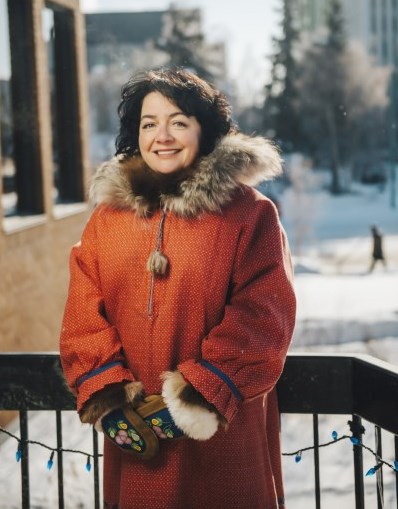 As City Manager, it is my responsibility and goal to inspire and lead the way for City employees to continuously improve the way our local government delivers programs and services to residents, visitors and business owners.
The role of a City Manager is to provide administrative leadership by offering advice to Council and implementing Council's broad direction, as well as by coordinating interdepartmental activities, recommending a current operating budget to Council on an annual basis, in addition to administering appropriate policy controls over all City programs, to ensure they are delivered within financial and legal parameters. Ultimately, I'm responsible for the smooth and efficient operation of the Municipal Corporation, and in this role, look to explore and develop new, more effective ways of administering City programs.
The scope of our work at the City is broad and our responsibilities touch many lives in many ways. We often find ourselves in the fortunate position of seeing the direct impact of our actions and hearing first-hand from you - Yellowknifers, visitors, investors and newcomers - about your needs and issues. While we serve Yellowknife residents on a daily basis, we also provide a range of services to international investors and business owners seeking new opportunities, as well as tourism operators searching for ways to engage in our growing tourism industry. Our work is truly all about you, and that is what makes working for municipal government so rewarding.
City employees continue to work hard to implement Council's vision in our everyday actions. Whether it's ensuring the delivery of quality essential services, asking you for your input on how we plan our city, injecting new life into our economy by supporting local entrepreneurs, or by making sure you and your family have plenty of recreational activities to choose from now and in the future - we are committed to providing our best for you.
Please visit this site again, I will be posting information pieces throughout the year on exciting initiatives that the City is up to as well as my thoughts on emerging topics such as reconciliation, land claims, municipal leadership among others.
Messages From the City Manager