* If you are looking to contact all Council members, please email council@yellowknife.ca *
Mayor Rebecca Alty
Rebecca was born and raised in Yellowknife. After graduating from the University of Calgary with a Bachelor of Communication Studies, Rebecca returned to Yellowknife and worked for the Government of the Northwest Territories (communications and website advisor), followed by the Stanton Territorial Hospital Foundation (Executive Director), and then AVENS - A Community for Seniors (Director of Communications and Community Development). Most recently she was the Manager of Communities and External Relations for Diavik Diamond Mine Inc.
Outside work and City Council, Rebecca is also an active volunteer in sports, arts and culture.
Rebecca is bilingual in French and English, so feel free to share your concerns, comments or suggestions in either language.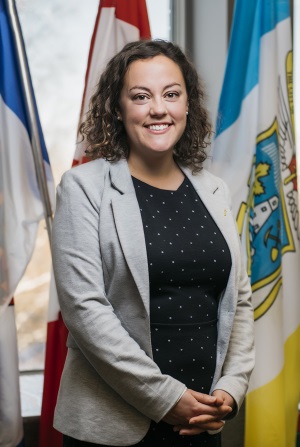 Email: ralty@yellowknife.ca
Councillor Niels Konge
Niels was born in Salmon Arm, BC and grew up on a dairy farm in Mara, BC. There was always a lot of work to be done on a family farm and life was busy with school, work and play. The most interesting work on the farm for him was always building or fixing new barns, sheds, fences and always trying to damn up the creeks. After graduation Niels hung around the Okanagan working construction during the summer and coaching downhill skiing in the winter.
In 1993 Niels ventured to Denmark and was promptly offered an apprenticeship in carpentry. Living in Europe sure opened his eyes to a different way of living compared to the farm. In 2001 Niels returned to Canada and an adventure brought him to Yellowknife. Niels met Renee 3 weeks after his arrival and decided that he should stick around Yellowknife for longer than originally anticipated. They started Konge Construction on January 1, 2003 and got married January 3, 2003.
Almost 12 years later they still chose to call Yellowknife their home, and try and make it the best place to live for themselves, their neighbours and their community. Niels looks forward to the challenges that being a councillor will bring and hopefully the ideas and values that he brings to the table will continue to make Yellowknife a great place to choose to live, play and work.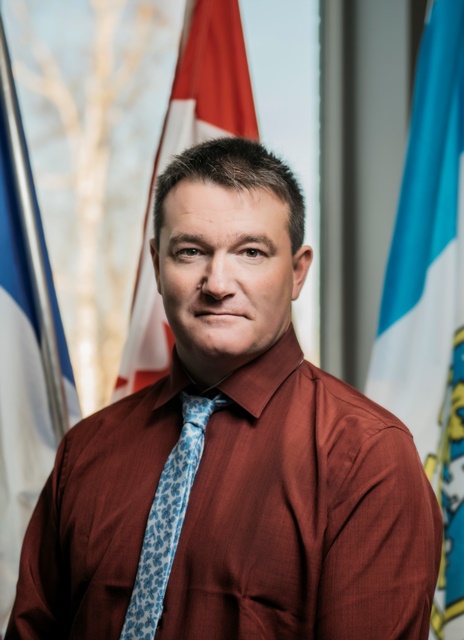 Email: nkonge@yellowknife.ca
Councillor Shauna Morgan
Shauna was born and raised in Barrie, Ontario and has been delighted to make Yellowknife her home since 2008. Shauna has a B.A. Hons in International Development from the University of Toronto (including a one-year internship in the Philippines) and an M.A. in International Affairs (Conflict Analysis) from Carleton University.
Since coming north, Shauna has worked as a private consultant doing research, facilitation and community development work for First Nation communities in the NWT, and managed the Northern Program of the Pembina Institute (a clean energy non-profit think-tank) for four years. Currently, Shauna reserves a significant portion of her time for City Council work, while also working as a piano teacher, Snow Castle builder, and instructor with outdoor adventure camps for children.
Shauna's extensive involvement in the community includes being: a Board member with the Yellowknife Women's Society (providing shelter, Housing First, street outreach and family programs), a member of Alternatives North and Ecology North, a longtime piano accompanist for the YK Choral Society, an assistant coach with the Ski Club's Jackrabbits program, and a broomball and soccer player as well as an avid Multisport Club participant.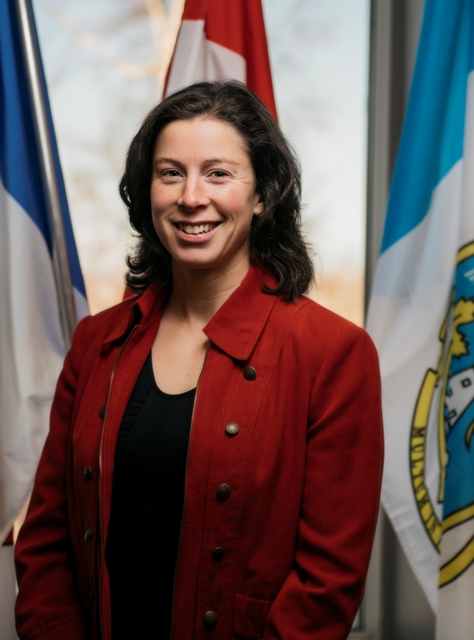 Email: smorgan@yellowknife.ca
Councillor Julian Morse
Julian is a proud Yellowknifer, having lived here since he was six years old. Julian has a diploma in Environment and Natural Resources Technology, and a Master's Degree in Conflict Analysis and Management. He has extensive experience working in environmental regulation and policy analysis.
Julian has served on Council since he was first elected in 2015. His primary focus as a councillor is ensuring a sustainable future for Yellowknife through economic diversification, infrastructure investment and maintenance, and prudent budgeting. During his time as councillor, Julian has chaired the Heritage Committee and University/Post-Secondary Advisory Committee.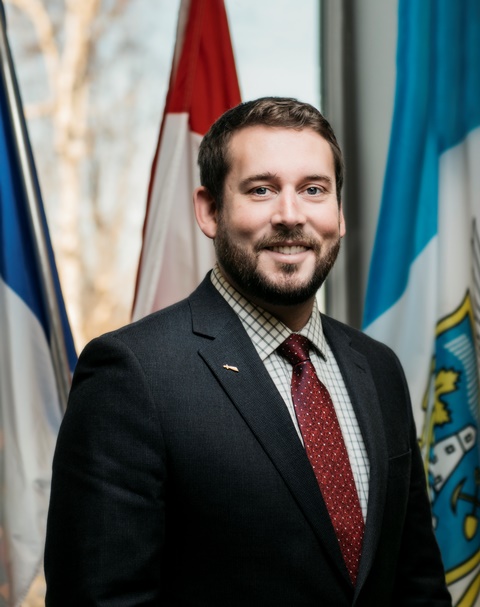 Email: jmorse@yellowknife.ca
Councillor Cynthia Mufandaedza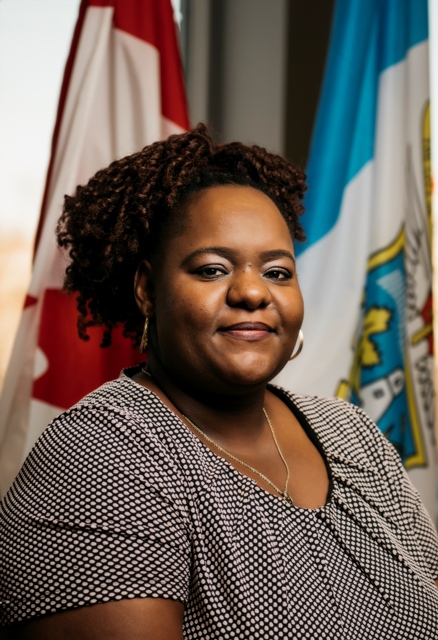 Email: cmufandaedza@yellowknife.ca
Councillor Steve Payne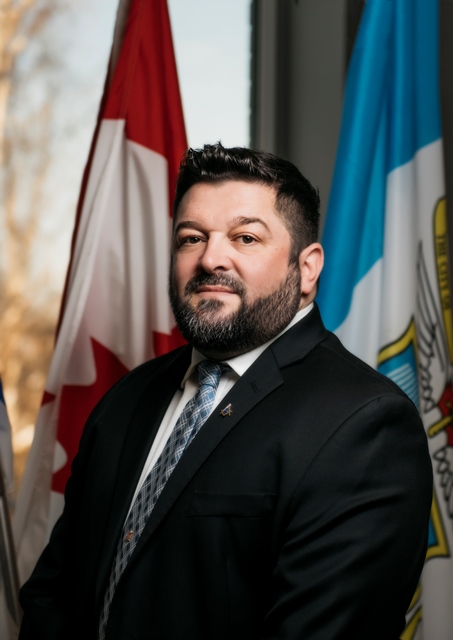 Email: spayne@yellowknife.ca
Councillor Stacie Smith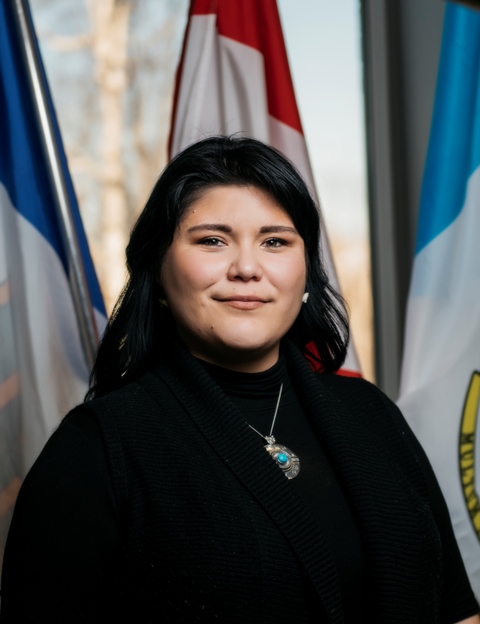 Email: ssmith@yellowknife.ca
Councillor Rommel Silverio
Rommel is a Filipino-Canadian Registered Nurse who has been living in Yellowknife since immigrating to Canada in 1998.
Rommel has a passion for civic engagement and has been civic-minded from a young-age, serving on Youth Council in the Philippines while in high school and attending university for political science.
After moving to Yellowknife, he worked multiple jobs to establish himself; one being as a cleaner at Stanton Territorial Hospital. He worked his way through nursing school beginning in 2002. He now holds a leadership role as Patient Care Coordinator at the very same hospital.
Rommel and his wife Janice share a home with their three children in Range Lake. He hopes to contribute to making Yellowknife a place his kids love just as much as he does during his time on city council.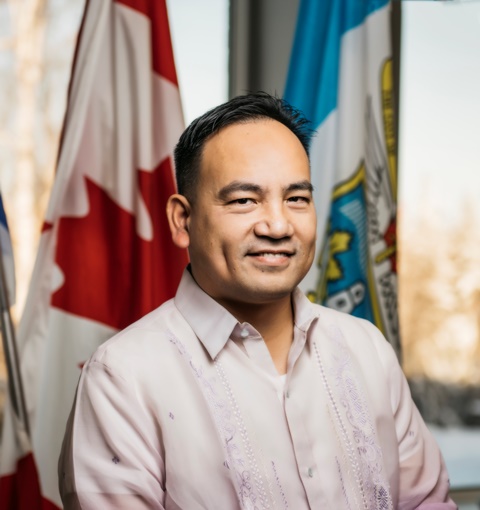 Email: rsilverio@yellowknife.ca
Councillor Robin Williams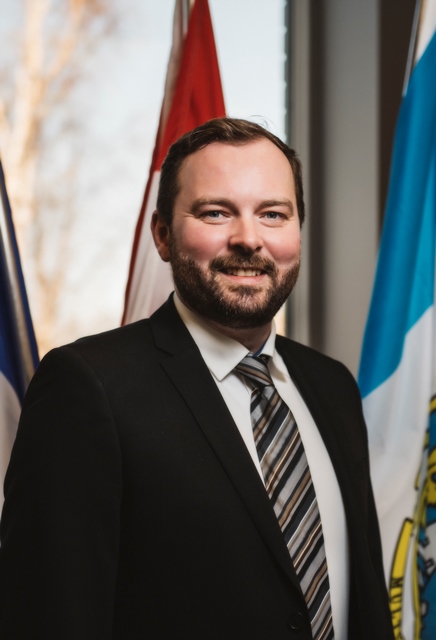 Email: rwilliams@yellowknife.ca