The Corporate Services Department is responsible for four service areas: financial services; property tax assessment, budgeting and financial reporting; purchasing and risk management; and information technology. The managers who head each of these divisions report to the director, who sets the course for the department, and provides a level of advice and support to the Mayor and Council, Senior Administration and the municipality that is typically associated with the role of chief financial officer.
Financial Services Division
The Financial Services Division is responsible for the accounting, utilities, and lottery and business licensing functions, in accordance with established legislation and by-laws. The Division manages operating and capital financial transactions, treasury, investment, and corporate accounting and reporting functions. The Division also administers the Customer Service Centre that responds to inquiries, provides information, handle complaints and takes payments and registrations.
Taxation, Budgeting and Evaluation Division
The Taxation, Budgeting and Evaluation Division is responsible for budgeting, program evaluation, property assessment and taxation in accordance with established legislations and by-laws. The Division coordinates and prepares the annual and multi-year budget and long-term financial plans that Council sets its priorities and plans for major capital projects. This multi-year budget process help the City to ensure that, in the course of providing services to the public, Council's goals, objectives and directions are implemented and costs are controlled. This Division also administers the Senior and Disabled Grants, Local Improvement Charge, program evaluation, property assessment and taxation functions.
Corporate Services and Risk Management Division
The Corporate Services and Risk Management Division ensures that goods and services are acquired according to policies and procedures that protect the interests of the City. The Division manages procurement, inventory/stores, insurance and liability coverage and the corporate printer services. The Manager oversees the Request for Proposal and tendering processes, as well as the issuance of Visa procurement cards through which City staff purchase goods and services.
Information Technology Division
The Information Technology Division is responsible for all aspects of the City's information technology infrastructure. This includes:
The secure and reliable network that connects workstations, laptops, mobile devices, printers, scanners, and copiers at sites throughout the City and provides users with access to essential software tools, integrated data sources, and the internet.
Databases that house and protect extensive data resources across the corporation.
Software applications that streamline processes and service delivery.
Websites that extend electronic information access and online services to staff and citizens.
Telephone, cellphone, and voice mail services that facilitate communication and collaboration.
Public workstations and wireless services that expand public computing and Internet access.
Geographical information systems and tools that present information from a spatial perspective.
Back end systems that support diverse services such as traffic lights, ice-making equipment, building controls, digital call logging, and security cameras.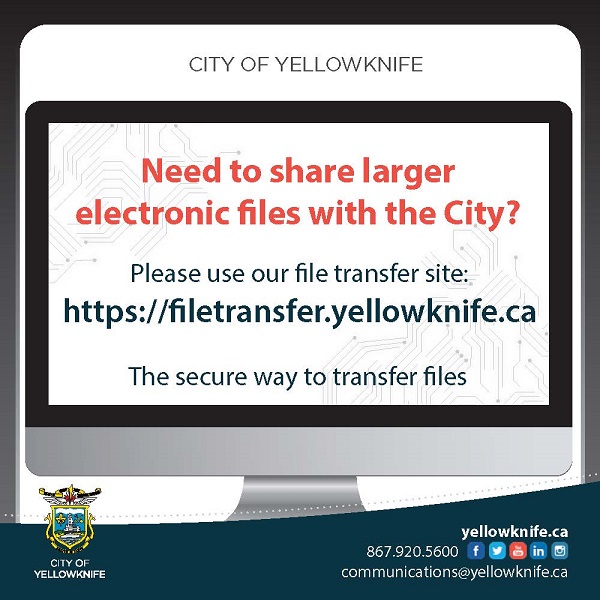 Hours of Operation
Winter Hours effective following the Labour Day Weekend
until prior to the Victoria Day Weekend (September to May)
Monday to Friday: 8:30 a.m. to 5:00 p.m.
Saturday and Sunday: Closed
Summer Hours effective following the Victoria Day Weekend
until prior to the Labour Day Weekend (May to September)
Monday to Friday: 8:00 a.m. to 4:30 p.m.
Saturday and Sunday: Closed