Covid-19 Information at Ruth Inch Memorial Pool
The Ruth Inch Memorial Pool (RIMP) has re-opened under specific guidelines and with additional public safety measures in place as approved by the Chief Public Health Officer (CPHO). The main pool, hot tub, and limited numbers in the steamroom will be available for use.
Regular pool operating hours will continue at this time with staff monitoring the water every hour, and sanitizing all touchpoints and surfaces several times a day. We ask residents who become ill to stay home and look after themselves and encourage those you know are sick to do the same.
Upon arrival at the facility please have ready:
Your method of payment
Your Proof of Vaccination (12 years and older)
Your Government Issued ID (19 years and older)
Please note any changes:
Masks are required in the lobby and change rooms when social distance can not be maintained
Please stay at home if you are experiencing any COVID symptoms
Changerooms are open
Showers and lockers are now available for use
Come no earlier than 10 minutes before your event
You will have 10 minutes to exit the building following your event. During this time you will enter the change rooms and change before leaving.
For more information on what the City is doing, Frequently Asked Questions, and specific facility information, visit our COVID-19 page.
Starting Monday, November 29th, 2021 at 6am the City of Yellowknife will require proof of the Covid-19 vaccination upon entry into the Ruth Inch Memorial Pool. Those 12 years of age to 18 years will need to provide proof of vaccination, those 19 years and older will be required to show proof of vaccination with government issued identification. At this time the swimming pool will stop requiring pre-booked sign ups and will allow for drop in swimmers following the pool schedule. Face coverings and a Covid Screen will still be required for all patrons.
Please find the City's News Release here and the new Proof of Vaccination Policy here
Activity
Sunday
Monday
Tuesday
Wednesday
Thursday
Friday
Saturday

Adult Lane

Swim

6-8am(5)

6-8am(3)

9-12pm (1)

1-3pm (1)

6-8am(3)

9-12pm (1)

1-3pm (1)

6-8am(3)

9-12pm (1)

1-3pm (1)

6-8am(5)

9-10am (1)

1-3pm (1)

Noon and Splash

Swim

12-1pm

12-1pm

1-3pm

12-1pm

12-1pm

12-1pm

12-1pm

12-1pm

Family Swim

11-12p

3-4pm

10-11a

3-4pm

3-4pm

3-5pm

Public Swim

1-3pm

6-8pm

645-8pm

645-8pm

645-8pm

645-8pm

645-8pm

1-3pm

6-8pm

Lessons

9-12pm

4-6pm

8-9pm

3-630p

8-9pm

8-9pm

3-630p

8-9pm

9-12pm

Adult PM Lane

Swim

8-930pm

9-1030pm

9-1030pm

9-1030pm

9-1030pm
Aquajog

8-930pm

8-9pm (deep)

9-1030pm

8-9pm (deep)

9-1030pm

8-9pm (deep)

9-1030pm

9-1030pm

Rental

8-9am

8-9am

8-9am

8-9am

8-930pm

5-6pm

8-930pm
Pool Schedule updated December 6, 2021
---
Lane Swim Etiquette
Several swimmers (as many as 8 or more) can fit in a single lane if proper etiquette is observed and swimmers of like speed are together. Be respectful of others who are sharing the lane with you.
Choose the correct lane for your swimming speed. Signs are posted to assist swimmers in choosing an appropriate lane if necessary. Please keep in mind that the appropriate lane will vary depending on the ability of the swimmers each day.
Be sure to notify other swimmers when you are entering a lane. This is done by sitting at the edge of the pool, waving a kickboard underwater or standing in the corner of the lane.
Swimmers must share lanes and are expected to swim in a counter-clockwise circle if there are more than 2 swimmers in the lane. If the lane only has 2 swimmers then you can split the lane in half and swim on one side of the lane.
Lifeguards may help make lane adjustments to accommodate everyone.
Be courteous and responsive if you are asked to move lanes or change strokes (butterfly for example, may not always be possible if lanes are shared) by the lifeguards.
The lifeguard on duty will have the final say in the arrangement of lanes.
When passing, wait and pass at the wall. Gently tap the foot of the swimmer ahead of you indicating you wish to pass. Do not attempt to swim around a slower swimmer as this may collisions with swimmers coming in the opposite direction.
A lead swimmer, who feels a touch on the feet from an overtaking, should continue to the next wall, then stop in the corner of the lane to let the faster swimmer pass.
When resting on the wall, please move the outward corners of the lane to allow swimmers room to easily turn at the wall.
---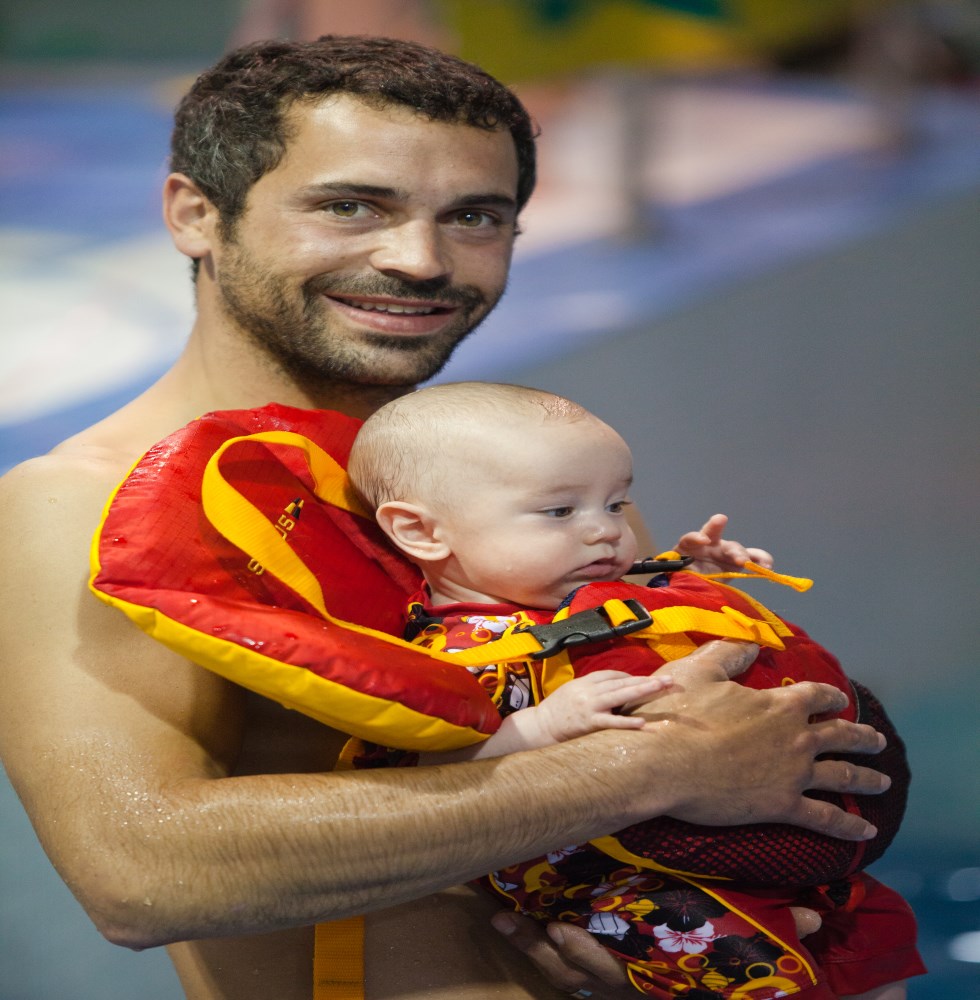 Hours of Operation
Winter Hours effective following the Labour Day Weekend
until prior to the Victoria Day Weekend (September to May)
Monday to Friday: 8:30 a.m. to 5:00 p.m.
Saturday and Sunday: Closed
Summer Hours effective following the Victoria Day Weekend
until prior to the Labour Day Weekend (May to September)
Monday to Friday: 8:00 a.m. to 4:30 p.m.
Saturday and Sunday: Closed