There are many bike trails and paths around our city. Check our bicycle routes for some easy ways to navigate your way around town. Cyclists are expected to obey the rules of the road and display proper cycling etiquette at all times.
Is your bike in safe condition?

Prior to heading out for a ride, make sure your bicycle is ready to go!
Tires are inflated properly
Seat secure and adjusted properly
Brakes are working properly
Bell or horn
Chain is oiled and tight
Front reflector
Pedal reflector
Rear reflector
Is your bike the right size for you?
If you are getting a new bike, make sure it fits!
You can touch the ground while seated.
The handle bars are within reach and easy to turn.
(Click brochure to enlarge)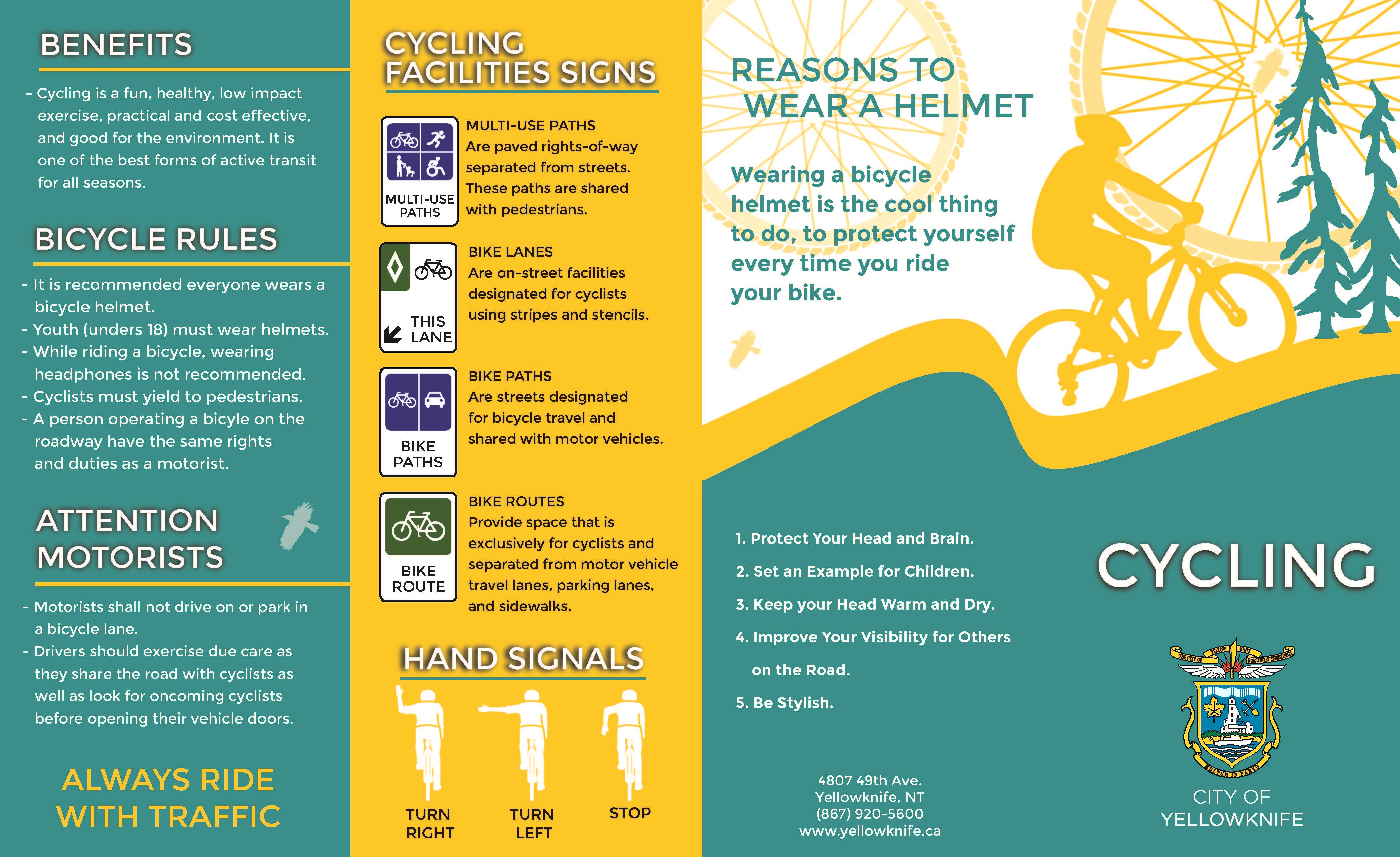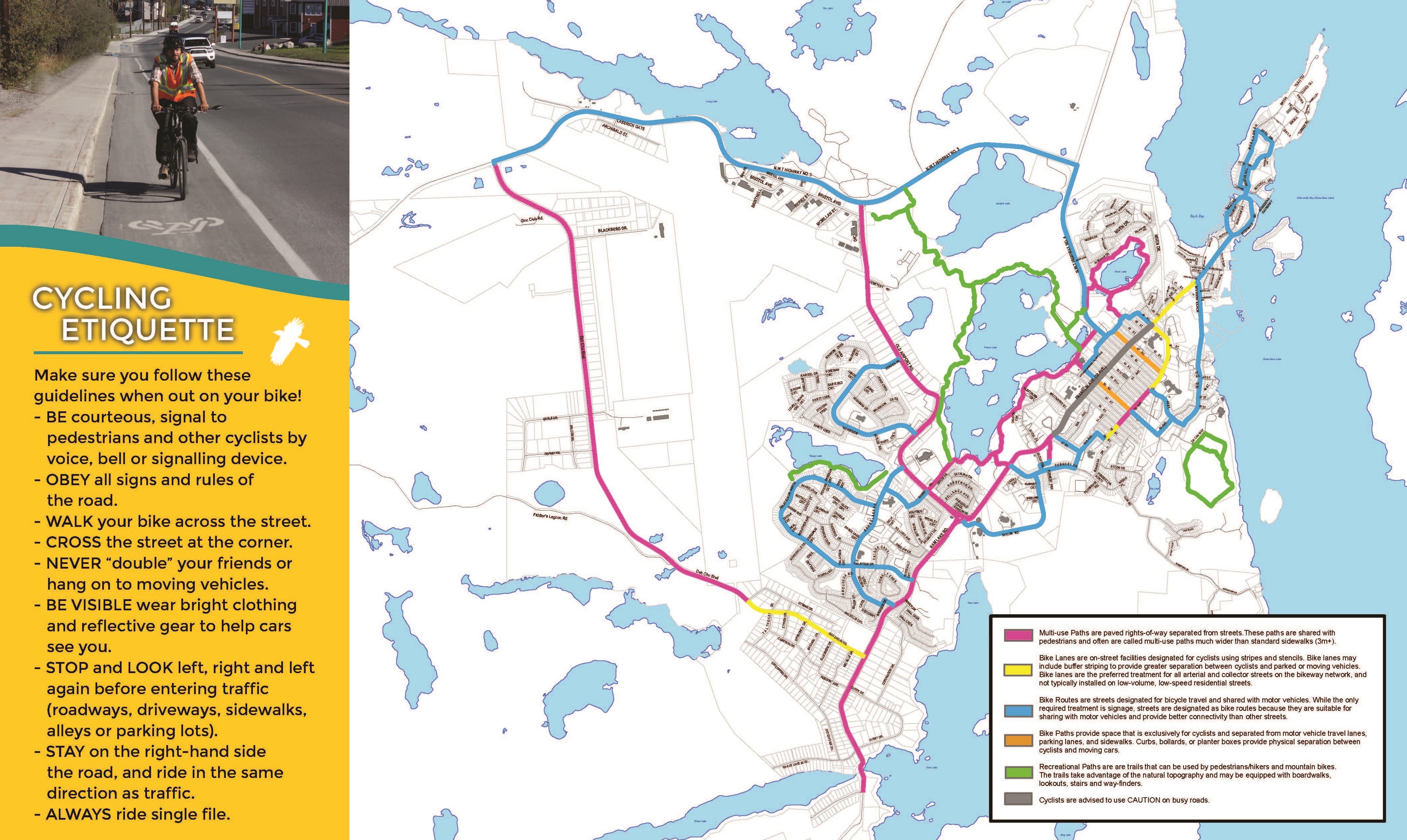 Hours of Operation
Winter Hours effective following the Labour Day Weekend
until prior to the Victoria Day Weekend (September to May)
Monday to Friday: 8:30 a.m. to 5:00 p.m.
Saturday and Sunday: Closed
Summer Hours effective following the Victoria Day Weekend
until prior to the Labour Day Weekend (May to September)
Monday to Friday: 8:00 a.m. to 4:30 p.m.
Saturday and Sunday: Closed