The City of Yellowknife (the City) and Northland Utilities Yellowknife (NUY) are pleased to announce this season's Holiday Lights Competition. There are no categories, just a community of bright, festive lights!
Homes can be nominated by residents through email or by NUY staff. In order to be viewed by NUY staff, residents are asked to leave their lights on from 6:00 p.m. to 9:00 p.m. December 6 to 8, 2021. Residents can utilize the email holidaylights@yellowknife.ca to either send a photo of a home's festive lights with the address or to request a photo be taken during the time that NUY will be out. The nomination deadline is December 9, 2021, at 11:59 p.m.
Public Voting and the virtual Holiday Lights Map will be available from Friday, December 17, until Monday, January 3, 2022. The top 5 winners from all entries will each receive a $100 prize courtesy of Northland Utilities.
Residents can vote for their favorite home by liking the respective photo on the City's Facebook page @OurYellowknife, or using our online poll.
The 2021 virtual Holiday Lights Map.
2021 Winners!
111 Herriman Road
154 Moyle Drive
207 Tililo Tili
125 Borden Drive
5204 54 Street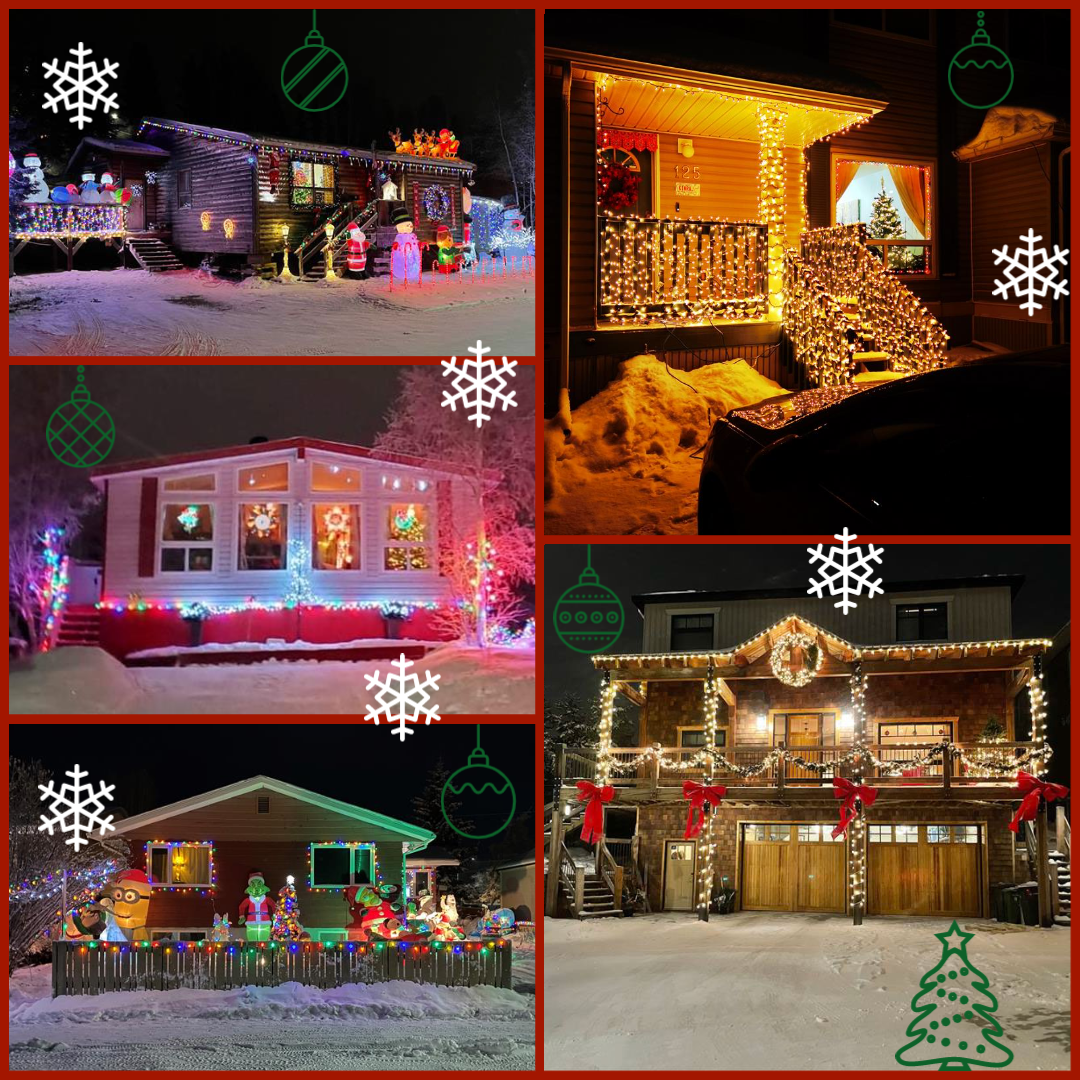 Check this page for more updates!