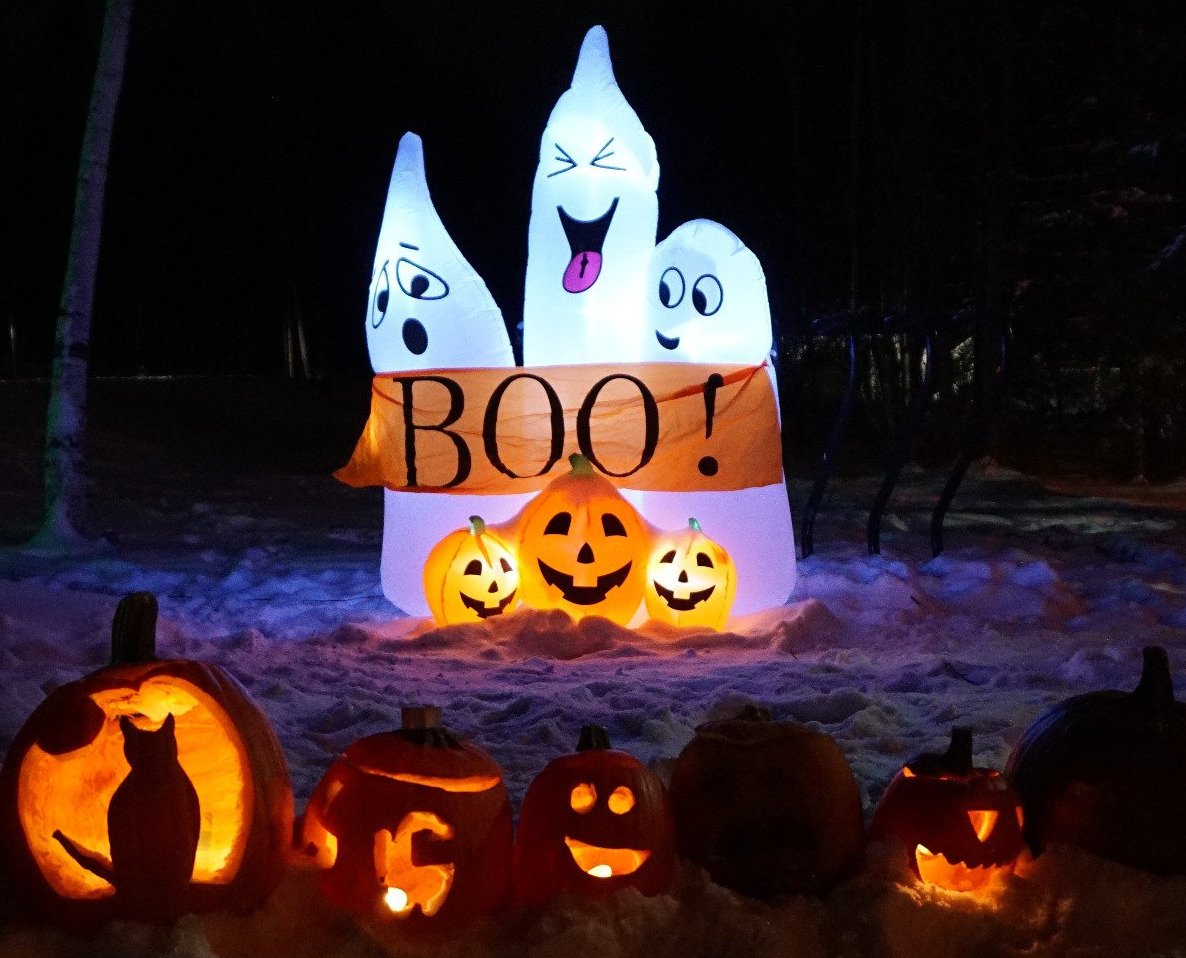 Pumpkin Lane is a three night event, starting the night after Halloween. The event features the carving skills of both amateur and experienced carvers.
The City of Yellowknife encourages residents to participate in the Annual Pumpkin Lane by bringing their pumpkins down to the Somba K'e Civic Plaza following Halloween festivities.

See all you ghouls and ghosts November 1, 2, and 3, 2023!