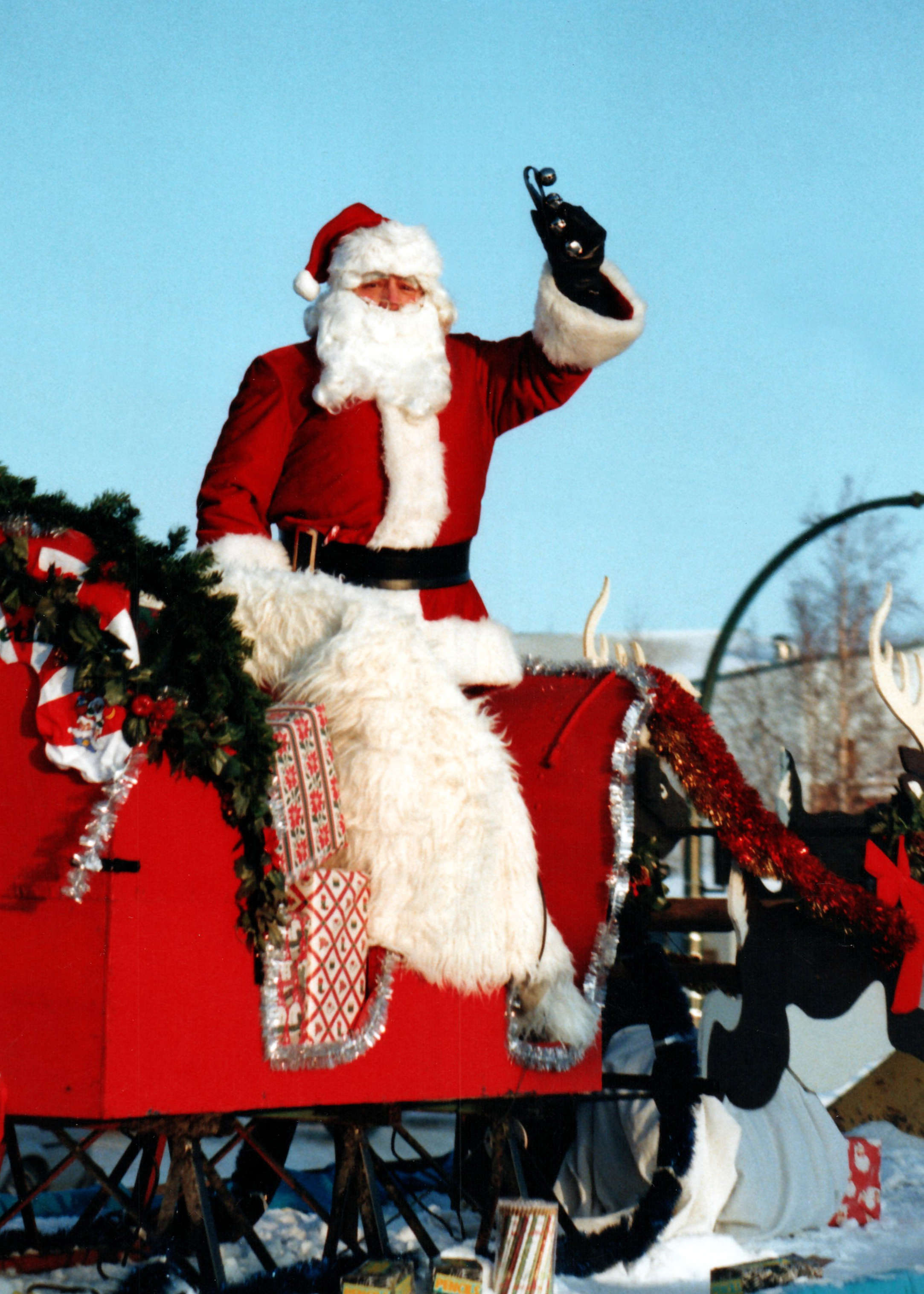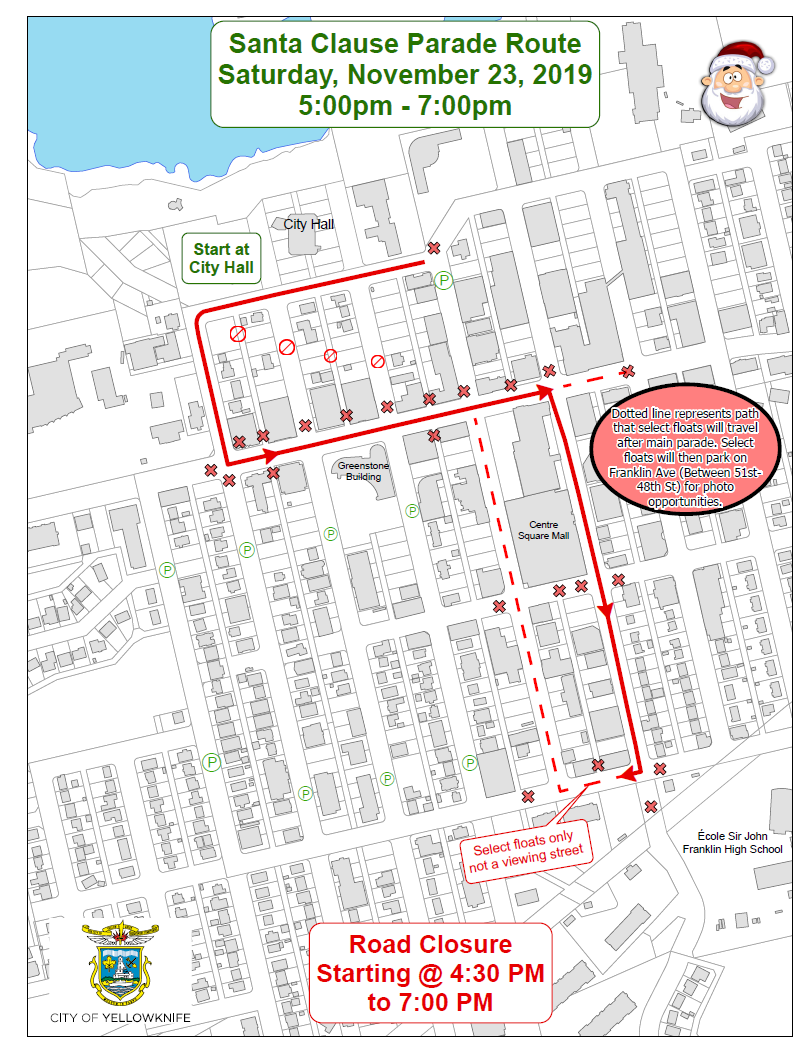 Schedule of Events:
4:00 to 4:45 p.m.: Live Music featuring Peter Rybs Band inside Centre Square Mall
4:00 to 7:00 p.m.: Childrens Activities, Shopping, and Market inside Centre Square Mall
5:00 p.m.: Parade Start
6:00 - 6:30p.m. (approx): The following floats will be back on Franklin Avenue to view up close and get photos:
Coca-Cola
Yellowknife Co-op
Joint Task Force North
Tlicho Investment Corporation
First Transit
Canadian Tire
100.1 The Moose
Triton Property Management
Makerspace YK
6:00-6:45p.m.: Live Music featuring Wesley Hardisty inside YK Centre, and Steve Lacey inside Centre Square Mall.
Register as a vendor inside Centre Square Mall here
Float entries consist of 3 categories: Non-Profit, Commercial, and School. Volunteer judges will view floats and score based on Theme, Creativity, and Lights as well as Enthusiasm and Effort.
New this year, the winner of the Non-Profit category will be awarded the title award "Roland Gosselin Ho Ho Ho Award" - for more information on this award, you can view the story here.
For more information, contact:
Dave Zethof
Special Event Coordinator
events@yellowknife.ca
867-920-5676
Hours of Operation
Winter Hours effective following the Labour Day Weekend
until prior to the Victoria Day Weekend (September to May)
Monday to Friday: 8:30 a.m. to 5:00 p.m.
Saturday and Sunday: Closed
Summer Hours effective following the Victoria Day Weekend
until prior to the Labour Day Weekend (May to September)
Monday to Friday: 8:00 a.m. to 4:30 p.m.
Saturday and Sunday: Closed