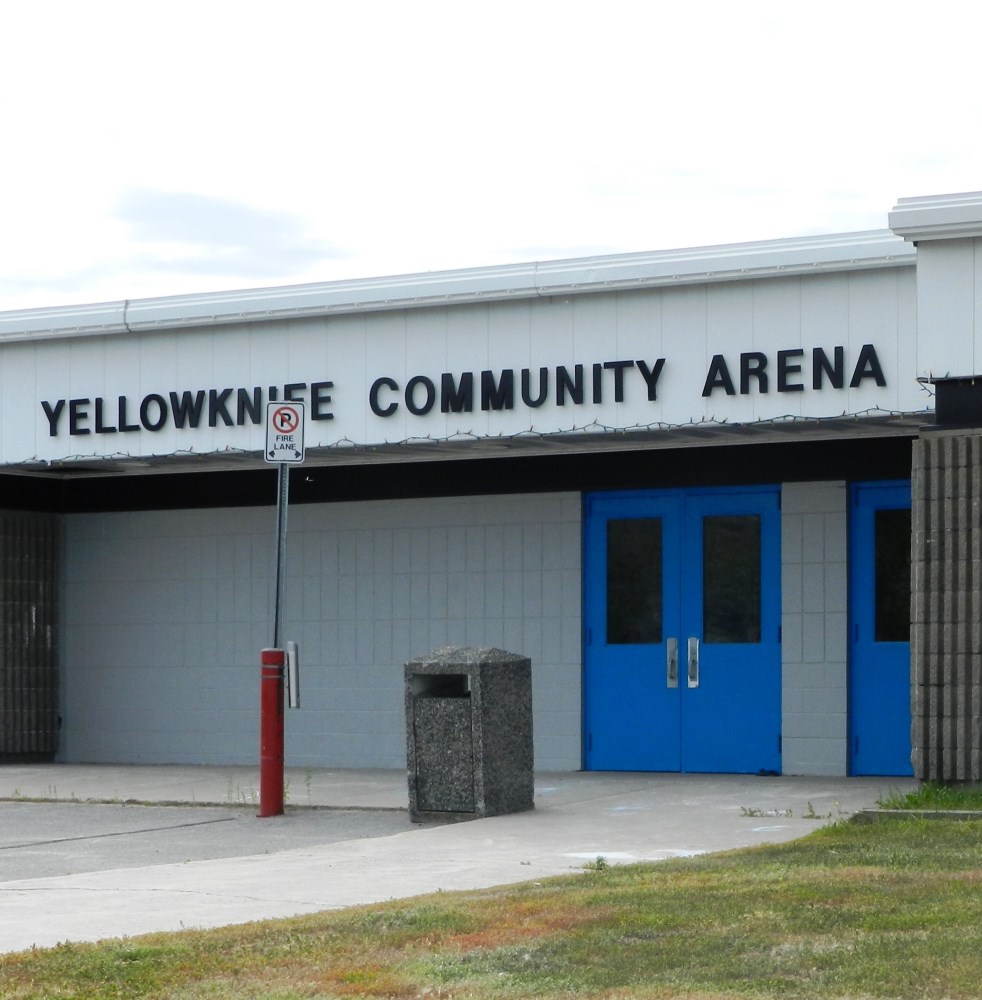 As a pre-emptive measure, the Yellowknife Community Arena will be closed effective Wednesday, March 18, until further notice as the City prepares for the potential impacts of COVID-19. For the latest information and to find out what the City is doing in preparation of COVID-19, visit www.yellowknife.ca/covid-19.
The Yellowknife Community Arena is open from October to the Easter weekend each year. It is located at 6004 Franklin Avenue.
Amenities
1 ice surface (85 by 185 feet)
5 change rooms
Concession
In addition to the regular ice rentals in the winter, it is often used for special events such as concerts, bingos, dry grad and MMA fights.
Floor plans
Rentals
Current rates can be viewed below. As of January 1, 2015, the facility rental rates include the Infrastructure Replacement Fee.
For additional information about availability and bookings, please visit our Bookings and Rentals page or contact the Booking Clerk.
Arenas
Sports
| | |
| --- | --- |
| Ice Arena Rental | Fee (per hour) Effective September 1, 2019 |
| Adult (prime) | $188.00/hour |
| Adult (non prime*) | $141.00/hour |
| Youth (prime) | $94.00/hour |
| Youth (non prime*) | $70.50/hour |
| Adult/Youth (prime) | $141.00/hour |
| Adult/Youth (non-prime*) | $105.75/hour |
| Commercial Rate | $242.50/hour |
Prime time is from 4:00 p.m. to midnight on weekdays and from 8:00 a.m. to midnight on Saturdays and Sundays.
*non-prime is 75% of prime fee
| | |
| --- | --- |
| Non-Ice Arena Rental (sports activity) | Fee (per hour) Effective September 1, 2019 |
| Adult | $102.25/hour |
| Adult/Youth | $76.75/hour |
| Youth | $51.25/hour |
Events
| | |
| --- | --- |
| Main Floor Rental (non-ice activity) | Fee Effective September 1, 2019 |
| Special Events *Additional services at cost | |
| Non-profit group: | $1,914.25/day |
| Profit or commercial group: | $2,941.00/day |
| Auxiliary power supply (reel/day) - YKCA only | $43.00/day |
| 'A' Frame connector/power cart connection | $171.50/day |
| Skate sharpener space | $171.50/month |
| Bank machine space | $171.50/month |
Multiplex Convention Rate
Fee Effective September 1, 2019

This rate applices when all elements of the facility are booked by a single user (i.e. both arenas, gym, meetin groom, and lobby)

includes up to 400 chairs and 160 tables

$4,900.00/day
| | |
| --- | --- |
| Portable Floor Rental | Fee Effective September 1, 2019 |
| One day (includes set-up and take-down | $1,993.25/day |
| Each additional day | $1,090.75/day |
Other
Fee Effective September 1, 2019
Arena lobby

$237.25/day

$18.75/hour

Exclusive use of YKCA parking lot (includes full access to arena washrooms, provided that the rental does not conflict with any regularly scheduled events or programs being held in existing facilities)
Non-profit group:
$797.50/day + $500.00 refundable deposit
Profit or commercial group:
$1,519.00/day + $1,000.00 refundabe deposit
YKCA car washes
$81.75/day
Hours of Operation
Winter Hours effective following the Labour Day Weekend
until prior to the Victoria Day Weekend (September to May)
Monday to Friday: 8:30 a.m. to 5:00 p.m.
Saturday and Sunday: Closed
Summer Hours effective following the Victoria Day Weekend
until prior to the Labour Day Weekend (May to September)
Monday to Friday: 8:00 a.m. to 4:30 p.m.
Saturday and Sunday: Closed