Posted on Friday, January 07, 2022 09:45 AM
Capital Update January 7, 2022
Attachments
Posted on Friday, January 07, 2022 08:30 AM
Following the latest recommendations from the Government of the Northwest Territories, Office of the Chief Public Health Officer (OCPHO), the City of Yellowknife (the City) is suspending programming and closing facilities to the public.
Effective Saturday, January 8, 2022, and until further notice, the following facilities will be closed to the public:
City Hall
Fieldhouse
Multiplex
Ruth Inch Memorial Pool
Yellowknife Community Arena
Yellowknife Public Library
Solid Waste Facility
All essential City...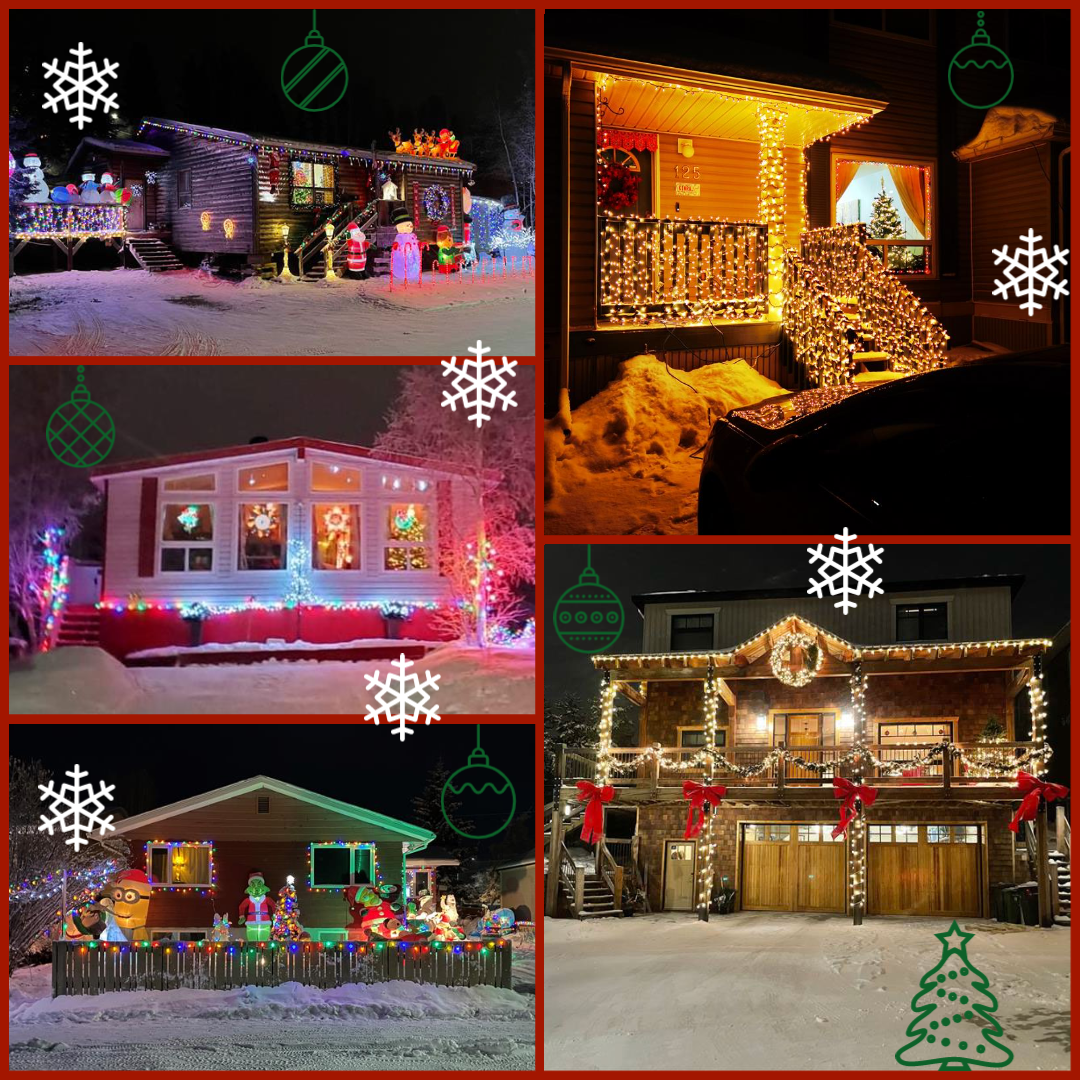 Posted on Wednesday, January 05, 2022 09:00 AM
The City of Yellowknife and Northland Utilities are pleased to announce this season's Holiday Lights Competition winners. This year's winners, who will each receive a prize of $100 courtesy of Northland Utilities, are:
111 Herriman Road
154 Moyle Drive
207 Tililo Tili
125 Borden Drive
5204 54 Street
Thank you to all who took part in this season's competition by decorating their homes, visiting the many beautiful light displays, nominating a house or voting. Thank you to Northland Utilities for their...
Posted on Tuesday, January 04, 2022 11:30 AM
Pursuant to the Temporary Suspension of the Northwest Territories Covid-19 Gatherings Order issued today by the Chief Public Health Officer, the City of Yellowknife (the City) is closing City recreation facilities and postponing affected City programming. These measures will start effective 5:00 p.m. Tuesday, January 4, 2022, until 11:59 p.m. on January 21, 2022, or until directed otherwise by the OCPHO.
The following facilities will be closed to the public:
Ruth Inch Memorial Pool;
Multiplex; and,
Posted on Thursday, September 28, 2023 06:37 PM
Please read entire Development Permits Advertisement.
Attachment