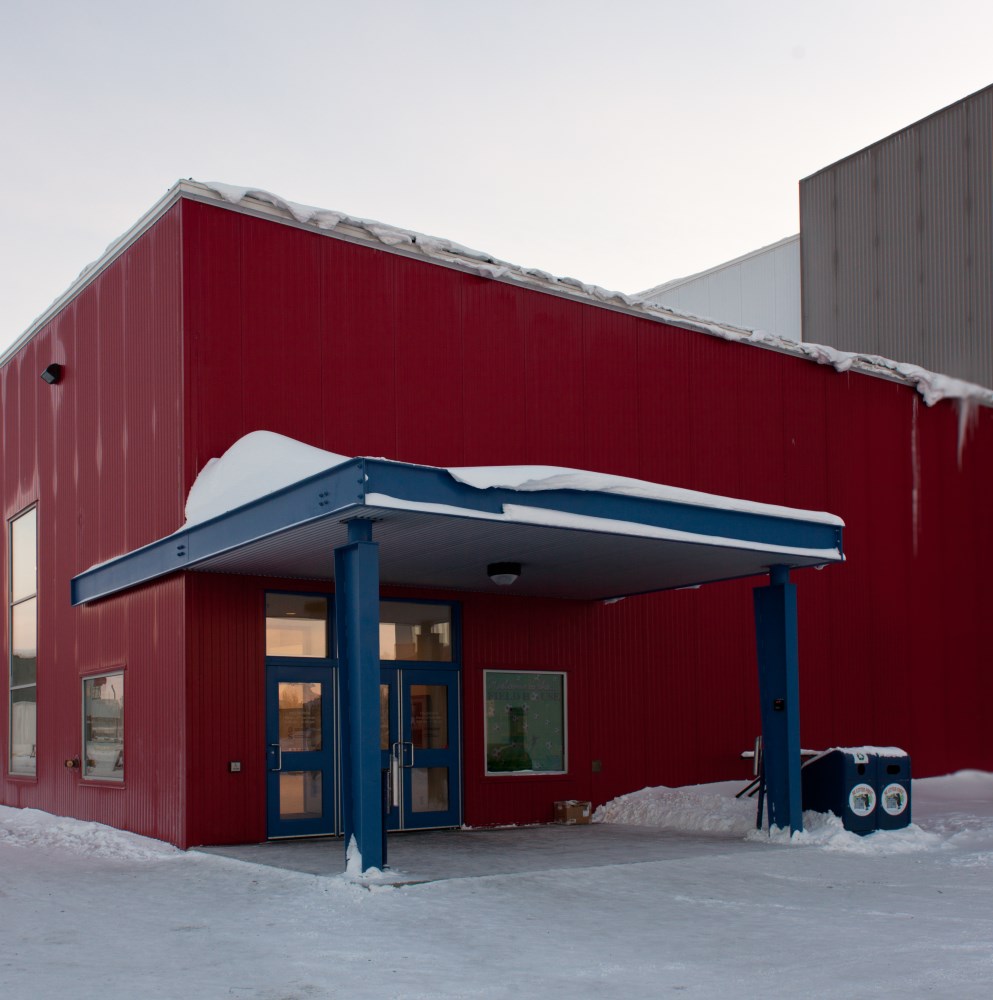 The Fieldhouse has re-opened under specific guidelines and with additional public safety measures in place as approved by the Chief Public Health Officer (CPHO).
The Climbing Wall and Indoor Play Area re-open to the public on Saturday, November 21, 2020. For more information, visit our Climbing Wall and Play Area page.
To prevent the spread of Covid-19, residents must be either a facility rental user group, using the walking track, or attending a scheduled/drop-in program to use the facility. You can book drop-in programs up to seven (7) days in advance online:

Upon arrival at the facility, please check-in with the front desk for payment. All individuals who enter the facility must fill out a COVID Contact Tracing form (facility rental users are exempt and track independently). This can be found at www.yellowknife.ca/screening.
Spectators and use of the lobby are not permitted at this time.
For more information on procedures for drop-in programing, visit www.yellowknife.ca/dropin
---
The Fieldhouse is a large modern facility with many amenities to keep you active. It is located at 45 Kam Lake Road.
Amenities
The fieldhouse boasts 2 indoor multi-sport fields. The NorthwesTel Field, and the RioTinto Field.


You can sit and enjoy watching all of the activities happening from the Canadian Tire Fan Zone!

Indoor preschool play area
Indoor track (3 lanes; 240 m)

Seniors (60+) are invited to use the walking track free of charge on Mondays, Wednesdays, and Thursdays from 6:30 a.m. through 11:45 a.m.

Concession
Rentals
Current rates can be viewed below. For additional information about availability and bookings, please visit our Bookings and Rentals page or contact the Booking Clerk.
Fieldhouse
Fee Effective September 1, 2020
Commercial/For-profit group

$385.25/hour

$3,029.23/day

Adults (prime)
$135.75/hour
Adults (non-prime*)
$101.75/hour
Adults (off season**)
$67.75/hour
Youth (prime)
$67.75/hour
Youth (non-prime*)
$50.75/hour
Youth (off season**)
$34.00/hour
Adult/Youth (prime)
$101.75/hour
Adult/Youth (non-prime*)
$76.50/hour
Adult/Youth (off season**)
$50.75/hour
Climbing Wall - Adult
$135.75/hour
Climbing Wall - Youth
$67.75/hour
Climbing Wall - Adult/Youth
$101.75/hour
Prime time is from 4:00 p.m. to midnight on weekdays and from 8:00 a.m. to midnight on Saturdays and Sundays.
*non-prime is 75% of prime fee
**off season: May 1 to August 30
**Please note that only Pepsi products are permitted in the Fieldhouse. Thank you to Territorial Beverages for their sponsorship of this facility.
Indoor Tennis Court Rentals
The indoor tennis court is located on the Northwestel Field at the Fieldhouse. Courts can be booked online or through our Booking Clerk.
Fee: $42.00 (GST included)
| | |
| --- | --- |
| DAY | TIME |
| Saturday | Rentals Only |
| Sunday | Rentals Only |
| Sunday | Rentals Only |
| Sunday | Rentals Only |
Rules for the Indoor Tennis Court:
1. You must bring your own tennis racquet and tennis balls. Equipment is not provided.
2. Court is booked on the hour for 50 minutes. Please be cognizant of others waiting to use the courts.
3. Indoor running shoes must be worn on the court.
4. No food or drink is allowed on the court.
5. 48 hours notice is required for any cancellation.
Hours of Operation
Winter Hours effective following the Labour Day Weekend
until prior to the Victoria Day Weekend (September to May)
Monday to Friday: 11:00 a.m. to 2:00 p.m.
Saturday and Sunday: Closed
Summer Hours effective following the Victoria Day Weekend
until prior to the Labour Day Weekend (May to September)
Monday to Friday: 8:00 a.m. to 4:30 p.m.
Saturday and Sunday: Closed