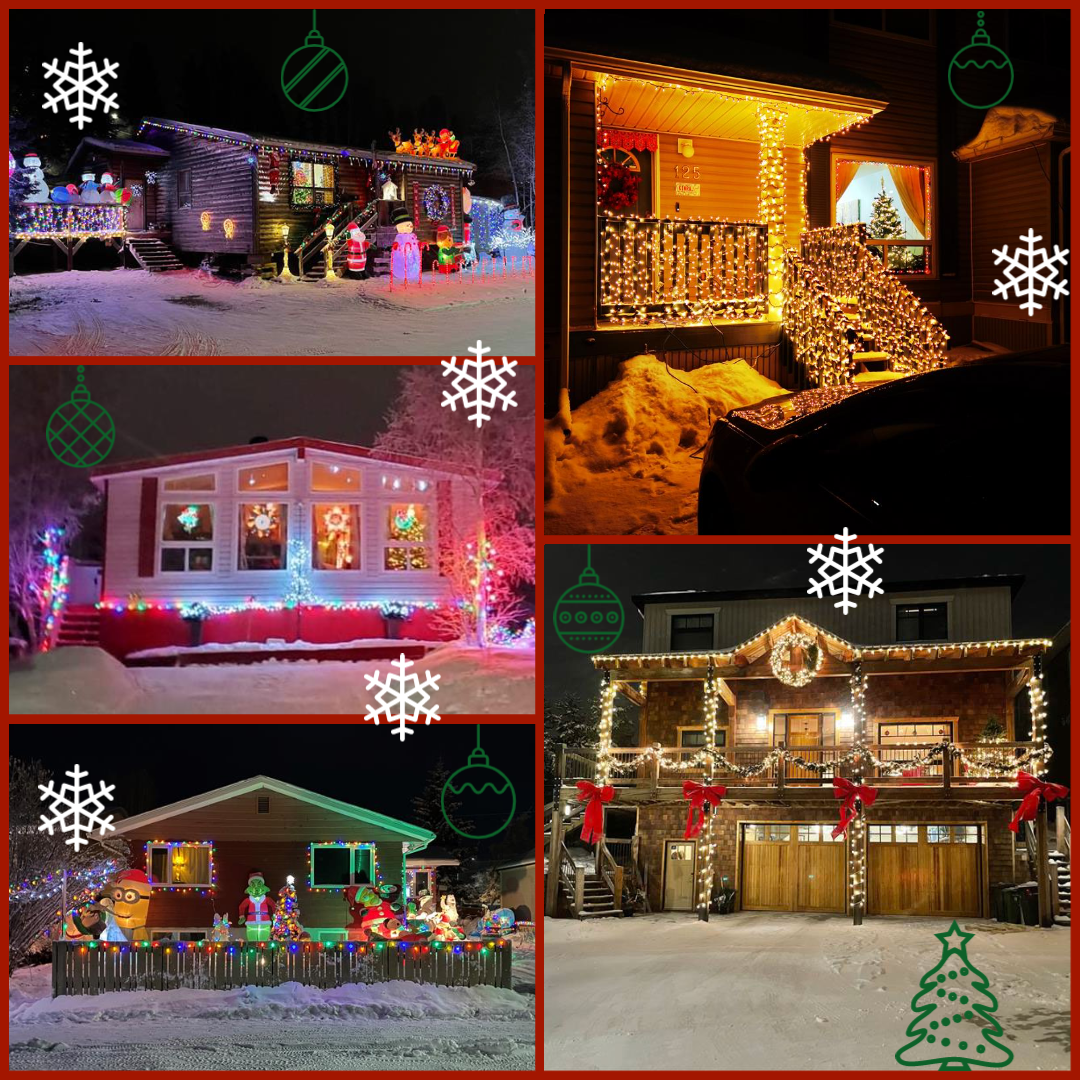 Posted on Wednesday, January 05, 2022 09:00 AM
The City of Yellowknife and Northland Utilities are pleased to announce this season's Holiday Lights Competition winners. This year's winners, who will each receive a prize of $100 courtesy of Northland Utilities, are:
111 Herriman Road
154 Moyle Drive
207 Tililo Tili
125 Borden Drive
5204 54 Street
Thank you to all who took part in this season's competition by decorating their homes, visiting the many beautiful light displays, nominating a house or voting. Thank you to Northland Utilities for their support...
Posted on Tuesday, January 04, 2022 11:30 AM
Pursuant to the Temporary Suspension of the Northwest Territories Covid-19 Gatherings Order issued today by the Chief Public Health Officer, the City of Yellowknife (the City) is closing City recreation facilities and postponing affected City programming. These measures will start effective 5:00 p.m. Tuesday, January 4, 2022, until 11:59 p.m. on January 21, 2022, or until directed otherwise by the OCPHO.
The following facilities will be closed to the public:
Ruth Inch Memorial Pool;
Multiplex; and,
Yellowknife...
Posted on Friday, December 31, 2021 04:30 AM
Posted on Friday, December 24, 2021 04:30 AM
Posted on Wednesday, December 22, 2021 09:30 AM
The City of Yellowknife (the City) invites residents to ring in 2022 by joining us for the City's annual fireworks display. The show will begin at 8:00 p.m. on Friday, December 31, 2021. Residents are encouraged to watch the fireworks display from various areas to allow for physical distancing.
"The annual New Year's Eve Fireworks Display is a great way to celebrate with our family, friends, and community while enjoying some fresh air," said Mayor Alty. "With so many great viewing locations...