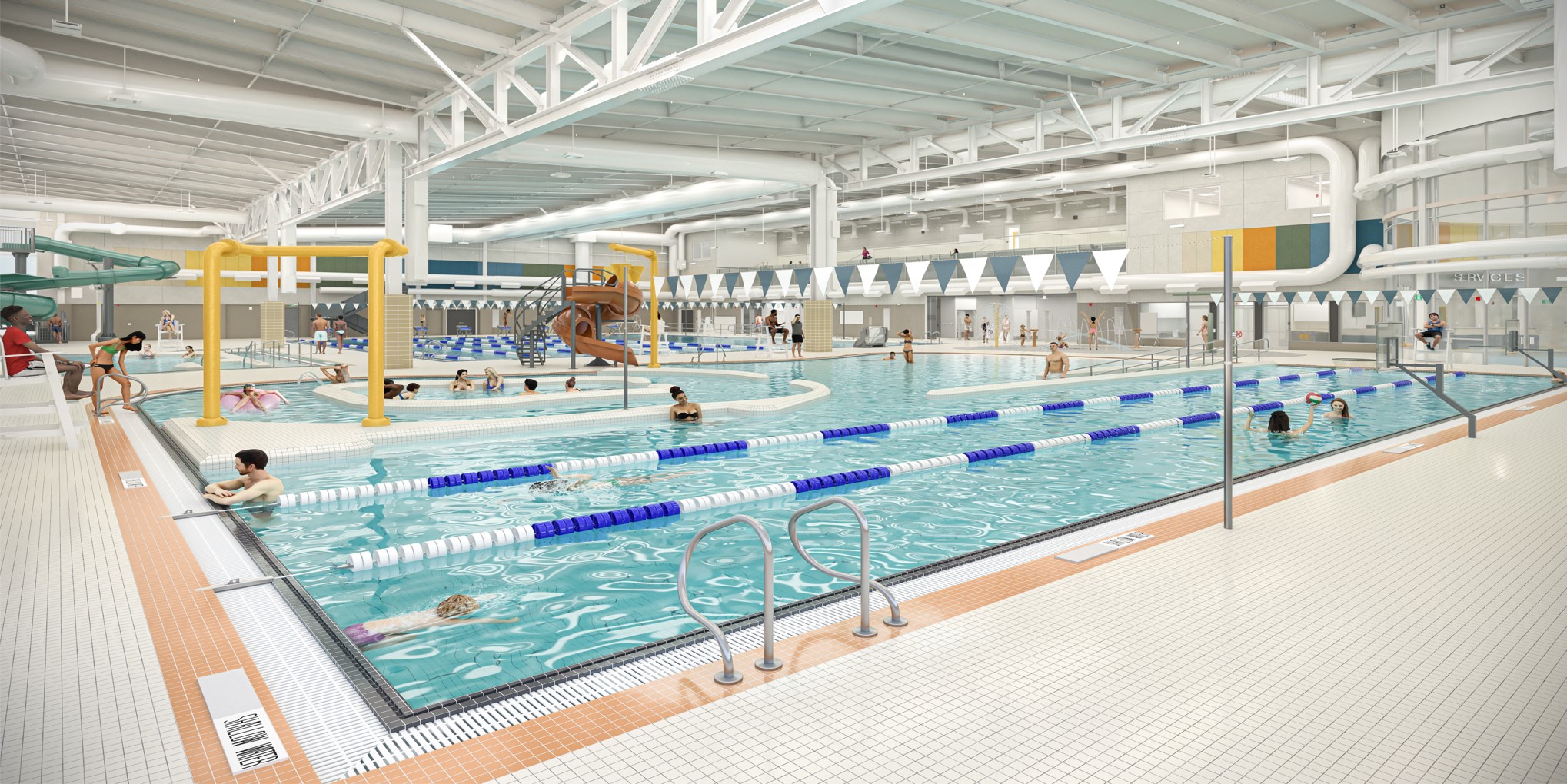 Here is a brief history of the project so far:
The City of Yellowknife is planning a new aquatic centre. Here is key information and below is a timeline of the project so far.
History
November 2021
The City is held a referendum to determine if the City is allowed to borrow up to $10,001,000 to build the proposed Aquatic Centre.
2022
Majority of eligible voters voted in favour of the City borrowing to fund a portion of the construction cost, the City will enter into an agreement with Clark Builders, and work on the proposed Aquatic Centre will begin in 2022.
October 2021
City Administration presented to the Governance and Priorities Committee on whether to seek voter approval to borrow through a referendum Aquatic Centre. The presentation is available here.
September 2021
The City selected the design-build proposal of Clark Builders. Their proposal is costed at $67,735,329 excluding GST.
July 2021
The City of Yellowknife issued an invitational Request for Proposals (RFP) for the construction of a proposed Aquatic Centre.
January 2021
City Council:

Adopted the Aquatic Centre Design Plan as prepared by Taylor Architect Group;
Directed Administration to proceed with the completion of the Design Build process that includes a 25m, 8 lane Aquatic Centre, and;
Confirmed that an amusement park style water slide be considered in the development of the Aquatic Centre.
September/October 2020
Public engagement sessions on a new aquatic centre took place from September 21 - 23, 2020.
An aquatic centre survey was available from September 21 until October 7, 2020, at engagement sessions and at City Hall.
February 2020
City Council instructed Administration to develop 2 concepts for the new Aquatic Centre:

A new Aquatic Centre with a 25m lap pool; and
A new Aquatic Centre with a 52m lap pool.
December 2019
The City retained Taylor Architecture Group to finalize the details of the Pre-Design Plan and, if approved, to complete bridging documents for a Design-Build process.
February 2019
The City contracted Colliers Project Leaders as Project Manager for the Aquatic Centre project.
October 2018
The Pre-Design Plan is presented to Council, with a recommendation from the ACAC for a new aquatic centre with a 52 metre pool, based on public feedback.
The capital cost is estimated at $49.8 million.
September 2018
Two preliminary concepts were presented to the community for feedback:
A new Aquatic Centre with a 25 metre lap pool; or
A renovation/addition to Ruth Inch Memorial Pool, with a new 25 metre lap pool and expanded support spaces.
June 2018
425 households and 42 community organizations were surveyed to collect community feedback about the potential project.
April 2018
November 2016
City Council accepted a $12.9 million federal grant for the construction of a new aquatic centre, to be spent by end of 2022.
Return to the new Aquatic Centre main page.