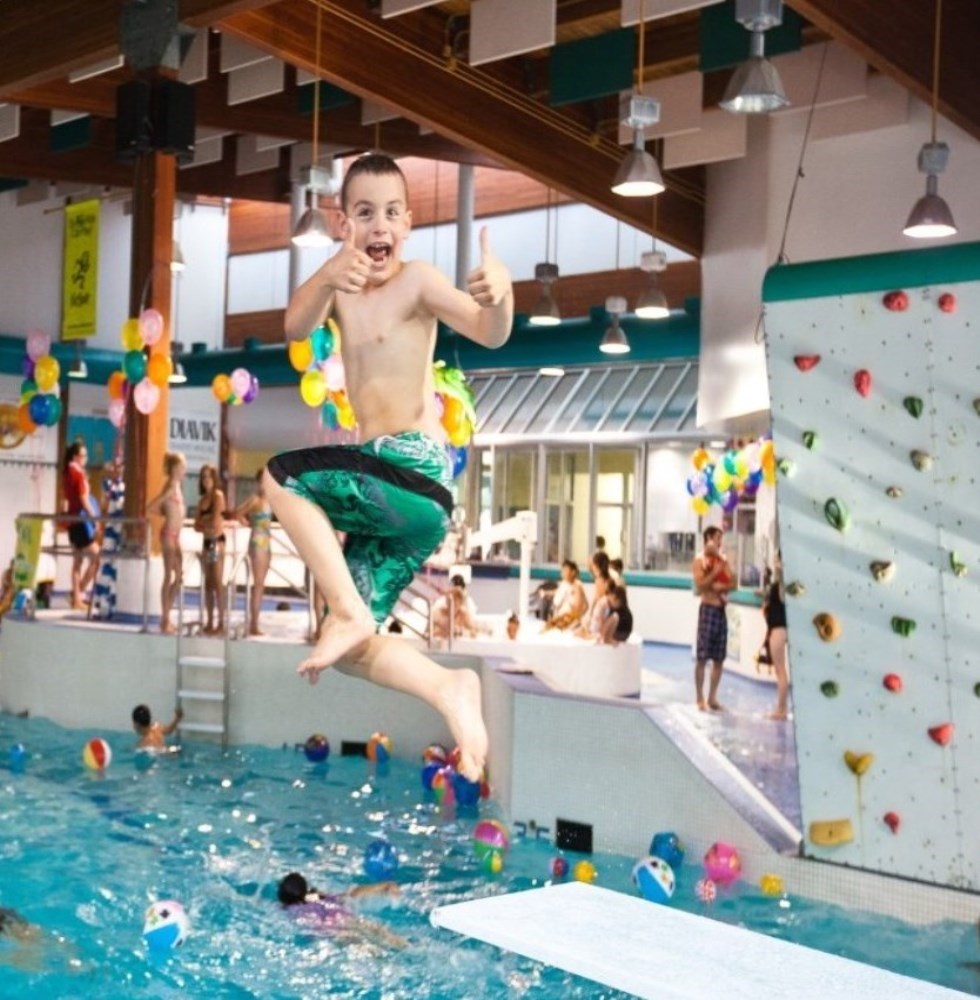 The Ruth Inch Memorial Pool (RIMP) has re-opened under specific guidelines and with additional public safety measures in place as approved by the Chief Public Health Officer (CPHO).
The main pool and hot tub facilities will be available for use.

You are now required to book a spot for lane swims and public swims. You can book up to 7 days in advance.

What to Expect
Please stay at home if you are experiencing any COVID symptoms.
Masks are mandatory for all patrons over the age of 2 years anytime they are not in the water
Be prepared to pay at the Front Desk upon arrival to the Pool.
Come dressed in your swim wear.
Come no earlier than 10 minutes before your swim or program begins.
There will be no showers available to patrons following their swims.
You will have 10 minutes to exit the building following your event. During this time you will enter the change rooms and change before leaving.
Do not bring toys or equipment into the facility.
Residents must sign-up online to use the facility for lane swims and public swims. This can be done at yellowknife.legendonlineservices.ca or by calling 669-3457.
Fill out a COVID Contact Tracing Form prior to entering the building. This can be found at www.yellowknife.ca/screening.
Staff will be monitoring the water every hour, and sanitizing all touchpoints and surfaces several times a day. The City ask residents who become ill to stay home and look after themselves and encourage those you know are sick to do the same. The complete swim schedule is available here. New COVID-19 safety regulations ask patrons to preregister for a swim event. This can be done at yellowknife.legendonlineservices.ca.
How to Browse Tickets (to book a spot)
You are not required to login to book a spot. We suggest skipping this step to expedite the process. If you know your member number (found on your card) enter it here. If you don't, use the "total non-members" option. This is where you select how many spots you are reserving.
*You will be required to select the "view and accept attendance rules" before proceeding. This is blank, which is normal.
Please note, you are not paying here - you are booking your spot. Upon arrival at pool you will pay and use your membership profile.

Having trouble? View these steps for more information on ticket booking. Or call (867) 920-5683 to be walked through the process.
Location
6002 Franklin Avenue - the nearest intersection is Franklin Avenue and Forrest Drive.
Reception Hours of Operation
Monday to Friday 9 am to 8 pm
Saturday to Sunday 12 pm to 8 pm
Facility contact number: (867) 920-5683
Schedule hotline number: (867) 920-5682
Safety Events 2019
Red Cross' Water Safety Week (June 2nd - 8th) was very successful with our sponsors Nuna Logistics, NWTRPA's Get Active! Grant, Carl's Carpet Cleaning, Northland Utilities, Avery Cooper & Co, Canadian Tire, Corother's Home Hardware and Building Supplies and the City of Yellowknife.
Lifesaving Society's Drowning Prevention Week (July 21st - 27th) was very successful with our sponsors KBL Environmental Ltd, Dominion Diamond Mines, Diamond Glass Ltd, Adam Dental Clinic, DeBeers Canada, Shoppers Drug Mart and City of Yellowknife.
If you are interested in sponsoring a swim or donating prizes please call Jamie at 920-5607 or Jessica at 920-5680
For the latest information and to find out what the City is doing in preparation of COVID-19, visit www.yellowknife.ca/covid-19.
The Ruth Inch Memorial Pool is a bright, warm and welcoming place to exercise, learn (Red Cross and Lifesaving Society programs available), and play. The main pool beach access and hot tub lift allow accessibility for all abilities and ages. The steam room and whirlpool are the perfect place to relax after your workout or long day. The facility also has a large outdoor deck with a BBQ and picnic tables that overlooks Frame Lake, providing a premier rental opportunity for private functions!
We take great pride in our clean, safe building and our friendly and qualified staff. We want to ensure that you have the best possible experience while you visit. Help us keep a safe, fun and healthy environment for everyone by following the facility guidelines and respecting other visitors and our staff. Your courtesy and cooperation will encourage others to do the same.
Hours of Operation
Winter Hours effective following the Labour Day Weekend
until prior to the Victoria Day Weekend (September to May)
Monday to Friday: 11:00 a.m. to 2:00 p.m.
Saturday and Sunday: Closed
Summer Hours effective following the Victoria Day Weekend
until prior to the Labour Day Weekend (May to September)
Monday to Friday: 8:00 a.m. to 4:30 p.m.
Saturday and Sunday: Closed