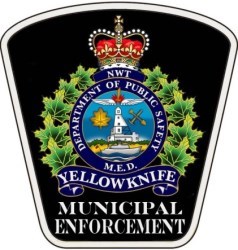 The health, safety and wellbeing of all community residents and our staff is the City's top priority. To this effect, as a pre-emptive measure, City Hall will be closed to the public until further notice. At this time, citizens and businesses are encouraged to keep their accounts current by using the City's online services, making payments through their banks, mailing or dropping off cheques at the City Hall drop box, or calling City Hall. However, in recognition of the current extenuating circumstances, the City will be waiving penalties on late payments.
All essential City services are continuing and residents can still contact the City by calling 920-5600 or emailing CustomerService@yellowknife.ca.
For complaints please use Click & Fix or contact Dispatch at 920-2737. For all other enquiries please e-mail med@yellowknife.ca.
PARKING
The City of Yellowknife will be offering free parking, and not enforcing parking meters effective Monday, March 23 until further notice. All other parking regulations will be enforced, such as fire lanes, handicap stalls, and loading zones. This includes parking restrictions on Franklin Avenue from 3:00 – 9:00 a.m. and 4:30 – 6:00 p.m., Monday through Friday.
In addition, the City would like to inform residents that parking on 48 Street is reserved for patients at the Primary Care Centre and meters on 47 Street will be bagged and reserved for parking for health care workers at the Primary Care Centre in the downtown until further notice. The City thanks residents for their cooperation and understanding at this time.
For the latest information and to find out what the City is doing in preparation of COVID-19, visit www.yellowknife.ca/covid-19.

12th Annual: Law Enforcement Torch Run Airplane Pull Challenge in support of Special Olympics NWT
Team MED Patrollers
Our staff
Manager
Corporal
Six Constables
Two Parking Enforcement Officers
Two Clerks
All of our officers are graduates of a two year diploma in Police Sciences or Police Foundations at the college level, or have equivalent training with a recognized police agency.
Our goal

To serve the citizens of Yellowknife by performing our duties in a prompt, fair, consistent, and competent manner to ensure that Yellowknife remains a safe, clean, enjoyable place to work, live, or visit.
Responsiblities
We are responsible for the administration and enforcement of a number of by-laws in addition to having enforcement responsibilities pursuant to the Northwest Territories Motor Vehicles Act and All Terrain Vehicles Act. This means our responsibilities are somewhat broader than municipal by-law departments in the provinces and that our main responsibility is traffic enforcement.
City Council directs the municipality through resolutions and by-laws. Many by-laws have to do with the peace, order and safety of citizens. In accordance with the Summary Convictions Procedures Act (NWT), our officers are Peace Officers. Our responsibilities are mandated by the Cities, Towns, and Villages Act of the Northwest Territories.
Equipment

Four patrol vehicles - two fully marked units, and two un-marked units with hidden emergency lights. All of our patrol vehicles are equipped with:


digital police video cameras, in car computer systems and GPS.
RADAR units capable of recording speeds in front of and behind our vehicles.

Police-style uniforms and equipment, excluding firearms.
A modern communication system which allows us to be in contact with our City Dispatch Service and the Fire Division.
Hand held portable RADAR and LASER speed detection equipment.
Two snowmobiles equipped with emergency lights and sirens.
Two patrol bicycles for summer use.
Dog control equipment including catch poles, cages, and air-powered tranquilizing darting equipment.
Hours of Operation
Winter Hours effective following the Labour Day Weekend
until prior to the Victoria Day Weekend (September to May)
Monday to Friday: 8:30 a.m. to 5:00 p.m.
Saturday and Sunday: Closed
Summer Hours effective following the Victoria Day Weekend
until prior to the Labour Day Weekend (May to September)
Monday to Friday: 8:00 a.m. to 4:30 p.m.
Saturday and Sunday: Closed