Our Staff
Manager
Supervisor
Six Constables
Two Parking Enforcement Officers
Two Clerks
All of our officers are graduates of a two year diploma in Police Sciences or Police Foundations at the college level, or have equivalent training with a recognized police agency.
Our Goal
To serve the citizens of Yellowknife by performing our duties in a prompt, fair, consistent, and competent manner to ensure that Yellowknife remains a safe, clean, enjoyable place to work, live, or visit.
Responsibilities
We are responsible for the administration and enforcement of a number of by-laws in addition to having enforcement responsibilities pursuant to the Northwest Territories Motor Vehicles Act and All Terrain Vehicles Act. This means our responsibilities are somewhat broader than municipal by-law departments in the provinces and that our main responsibility is traffic enforcement.
City Council directs the municipality through resolutions and by-laws. Many by-laws have to do with the peace, order and safety of citizens. In accordance with the Summary Convictions Procedures Act (NWT), our officers are Peace Officers. Our responsibilities are mandated by the Cities, Towns, and Villages Act of the Northwest Territories.
Equipment
Four patrol vehicles - two fully marked units, and two un-marked units with hidden emergency lights. All of our patrol vehicles are equipped with:


digital police video cameras, in car computer systems and GPS.
RADAR units capable of recording speeds in front of and behind our vehicles.

Police-style uniforms and equipment, excluding firearms.
A modern communication system which allows us to be in contact with our City Dispatch Service and the Fire Division.
Hand held portable RADAR and LASER speed detection equipment.
Two snowmobiles equipped with emergency lights and sirens.
Two patrol bicycles for summer use.
Dog control equipment including catch poles, cages, and air-powered tranquilizing darting equipment.
Training

Municipal Enforcement Officers receive training in a number of job specific disciplines.
MED Constables are trained in the following specialties: Emergency Vehicle Operations, Traffic Stop Safety & Tactics, Use of Force, De-escalation, Snowmobile Safety Operator, Speed Measurement for Law Enforcement (RADAR/LIDAR), Animal Control, Emergency Scene Traffic Control, Mental Health First Aid, Law Enforcement Bike Association Operator Course and Aboriginal Awareness and Sensitivity Training.
Below are some pictures taken during recent EVOC and Traffic Stop Safety and Tactics Training hosted by Alberta Defensive Tactics Training Inc.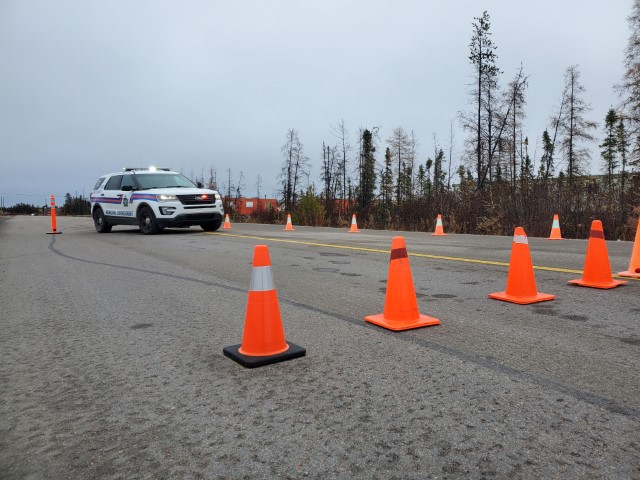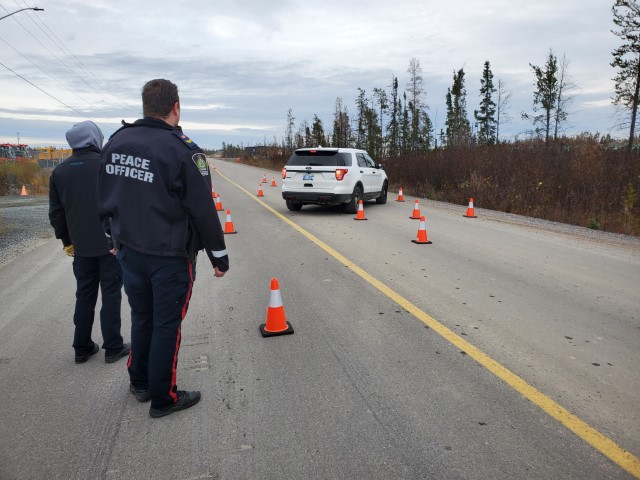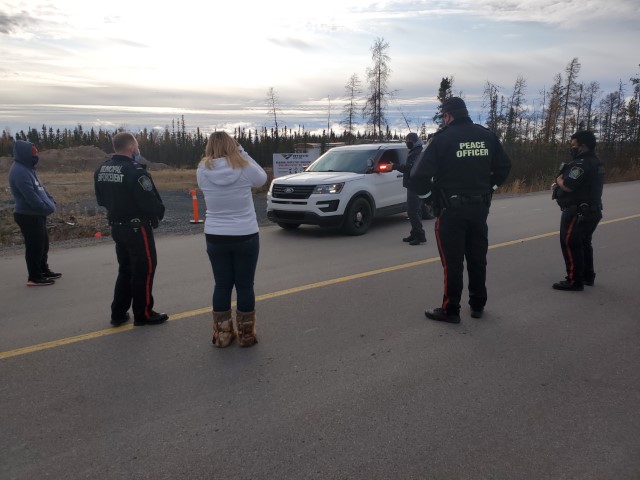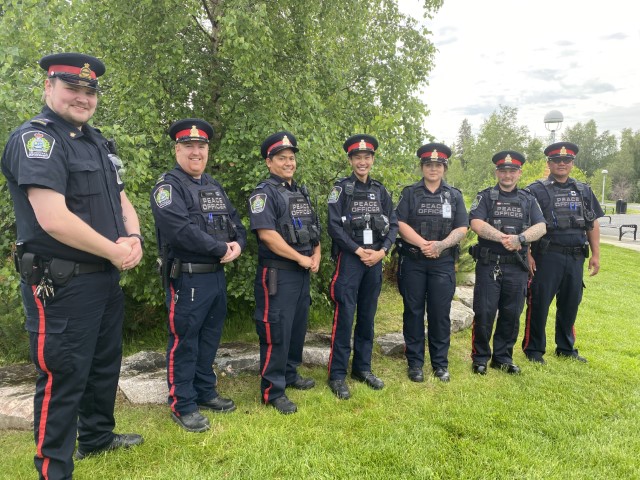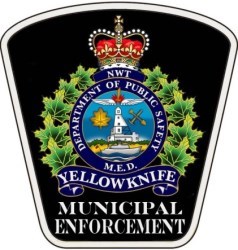 Hours of Operation
Winter Hours effective following the Labour Day Weekend
until prior to the Victoria Day Weekend (September to May)
Monday to Friday: 11:00 a.m. to 2:00 p.m.
Saturday and Sunday: Closed
Summer Hours effective following the Victoria Day Weekend
until prior to the Labour Day Weekend (May to September)
Monday to Friday: 8:00 a.m. to 4:30 p.m.
Saturday and Sunday: Closed