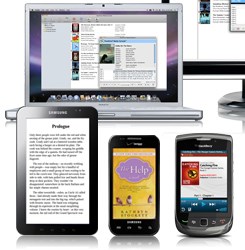 Library cardholders can access the following online resources:
A to Z World Food
Access 174 world country cookbooks in the world's largest database of global food culture and recipes. (Click on the logo below.)

Canadian Reference Centre
Canadian Reference Centre provides full text information for over 150 Canadian periodicals and over 400 international periodicals.
You will need a library card and PIN to access from home.
Flipster Magazines
Enjoy a variety of magazines on your computer, laptop, tablet, or phone courtesy of NWT Public Libraries and Flipster. (Download the Flipster app for easier access.)
Freegal Music
Freegal Music gives you access to free music downloads and streaming.
You will need a library card and PIN to access.
Global World Warrior
The World Awaits! Global Road Warrior is the world's most extensive country-by-country resource. 175 countries from Afghanistan to Zimbabwe. Includes maps, news, history, food and recipes, travel essentials, and much, much more! (Click on the logo below.)

Lynda Library
Lynda Library offers over 3500 video tutorial courses led by experts on web design, software development, photography, business skills, home and small office, project management, 3D + Animation, graphic design audio, music, video editing and more.
You will need a library card and PIN to access.
Novelist Plus
Novelist Plus can help you find your next book to read. This database of over 155,000 fiction titles and 50,000 nonfiction titles for readers of all ages lets you use your favorite author to link to other books you might enjoy.
You will need a library card and PIN to access.
Rocket Languages
Rocket Languages provides world language tutorials for free.
You will need a library card and PIN to access.
World Book
World Book includes access to Early World of Learning (with stories, reading games, and videos), World Book for Kids (elementary), World Book Student (middle grades), and World Book Advanced (high school and older).
At Home StoryTimes
Celebrity Storytimes
StoryTime with Deputy Fire Chief Gerda Groothuzien - You Are A Star
You are a star by Michael Parker illustrated by Judith Rossell published by Bloomsbury Press / Macmillan Publishers.
StoryTime with Deputy Fire Chief Gerda Groothuzien - Someday Narwhal
"Someday Narwhal" by Lisa Mantchev, illustrated by Hyewon Yum, published by Simon & Schuster
StoryTime with Deputy Fire Chief Gerda Groothuzien - If I Had A Horse
"If I Had a Horse" written and illustrated by Gianna Marino, published by Roaring Brook Press/Macmillan Publishers
StoryTime with Deputy Fire Chief Gerda Groothuizen - Flashing Fire Trucks
Flashing Fire Trucks by Tony Mitton and Ant Parker published by KingFisher/MacMillan Publishers, 2000
StoryTime with Deputy Fire Chief Gerda Groothuizen - Elliott's Fire Truck
Elliot's Fire Truck by Andrea Beck published by Orca.
StoryTime with the Snow King - The Cremation of Sam McGee
The Cremation of Sam McGee published by Kids Can Press, 1986, 1907.
StoryTime with Constable Michelle Steele - Magic Boat
StoryTime with Constable Michelle Steele - Stuck
Staff StoryTimes
StoryTime with Kris - Monsters (includes songs, rhymes, and books)
StoryTime wth Kris - Hooray For Storytime! (includes songs, rhymes, and books)
StoryTime with Brad - Amos and Boris
Amos and Boris written by William Steig published by Farrar Straus and Giroux / Macmillan Publishers
StoryTime with Kris - Baby animals, veggies, and unicorns! (includes songs, rhymes, and books)
StoryTime with Kris - Dog Books 2020 (includes songs, rhymes, and books)
Storytime with Kris - Some Favs (includes songs, rhymes, and books)
StoryTime with Kris - Sing a Song (Songbooks includes songs, rhymes, and books)
StoryTime with Kris - I Love Cats (includes songs, rhymes, and books)
StoryTime with Kris - Classic stories (includes songs, rhymes, and stories)
Green Eggs and Ham published by Beginner Books (Random House), 1960.
The Very Busy Spider published by Philomel Books, 1984.
StoryTime with Kris - Dogs, Dogs, Dogs, (includes songs, rhymes, and stories)
Gaston published by Atheneum Books for Young Readers, 2014.
Pigeon wants a puppy by Hyperion Books for Children, 2008.
Story Time with Kris - Ducks (Includes, songs, rhymes, and story)
Fix-it-Duck published by Harper Collins, 2002.
Story Time with John - The Book Hog
The Book Hog published by Disney*Hyperion, 2019.
StoryTime Enthusiasts
Missing StoryTime? How about creating your own storytime at home for your child(ren).
PLEASE note at this time we are being encouraged not to touch our faces, please when using the rhymes skip stanzas that include the face being touched or you may want to teach children how to point to the face part. Example - Touch you nose instead say point to your nose.
TumbleBooks has two songs, you may want to introduce to your child(ren) about washing hands and viruses.
Wash Your Hands
'Til The Virus Ends
Over the next few weeks, we will provide different themes for Toddler Time, Preschool StoryTime . When planning a program you may want to follow this structure:
Opening Songs and Rhymes
Book #1
Rhymes (couple of)
Book #2
Action Rhymes and songs (where child(ren) are up and moving around
Book # 3
Songs
Craft
We have provided a number of stories to give you choices, you want to be comfortable and enjoy the story you are reading for child(ren) to enjoy it. Have fun and till we see you again at the Library – Take Care and Enjoy Some Great Stories together! Please let us know at library@yellowknife.ca if you have enjoyed these themes or have suggestions for others.
Toddler Time Themes:

Preschool StoryTime Themes:
External Links
*Here are some sites that you may enjoy. As well, some online story sharing videos that may be of use for sharing with children at home, especially as people are homeschooling. Yellowknife Public Library does not monitor each and every external link for quality or content, so please use your discretion*
Escape Into Reading with the First Ever Virtual
Canadian Children's Book Week
"Last month, the Canadian Children's Book Centre launched its new digital project, Bibliovideo. Bibliovideo showcases videos and links to resources about Canadian books for children and youth. It is a vibrant destination for readers, librarians, teachers, parents, authors, illustrators, researchers, and others who want to locate and learn more about great Canadian books for young people.
Bibliovideo is the home for a special virtual edition of Canadian Children's Book Week. The tour is the single most important national event celebrating Canadian children's books and was unable to occur as planned due to COVID-19. Throughout this week, special videos from Book Week authors and illustrators will appear on the Bibliovideo channel. Instead of visiting hundreds of children, each participating author will be able to reach children all across the country. Participating authors include Robin Stevenson, Debbie Ridpath Ohi, Eugenie Fernandes, Shane Peacock and Monique Polak. A new video will be added to Bibliovideo each day from May 4 to May 9.
Book Week kicked off today with a video from best-selling YA author Monique Polak."
Canadian Children's Book Centre
Nunavut Tunngavik Inc. is committed to ensuring that Inuit children and youth have access to high-quality Inuktut books and educational resources to support language learning from home. NTI has partnered with Inhabit Media Inc. to make Inuktut books readily available.
Government of the Northwest Territories – Our Languages NWT. This site has great resources including books in the following languages: Inuinnaqtun; Dinjii Zhu' Ginjik (Gwich'in) ; Dene Zhatıé (South Slavey); Wıı̀lıı̀deh Yatıı̀; Nēhiyawēwin (Cree); Inuvialuktun; Sahtúot'ı̨nę Yatı̨́ (North Slavey); Tłı̨chǫ Yatıì
https://www.ourlanguagesnwt.com/books
Museums
Smithsonian Museum of Natural History – The Smithsonian is the American national museum of natural history located in Washington D.C. and is the most visited museum of natural history in the world. Click the link below to experience this awesome collection of wonders of the natural world through a virtual tour walkthrough of the exhibits.
https://naturalhistory.si.edu/visit/virtual-tour
Zoos and Aquariums
San Diego Zoo View live camera feeds of animal exhibits at the San Diego Zoo in California. With over 3,500 animals of more than 650 species, San Diego Zoo is the most visited zoo in North America.
https://kids.sandiegozoo.org/videos
Georgia Aquarium is the world's largest aquarium with over 10 million gallons of water. Watch live streams of exhibits and check out some of their educational resources.
https://www.georgiaaquarium.org/webcam/indo-pacific-barrier-reef/
Enterainment
I Heart Radio is a free, interest based collection of podcasts for education and entertainment. Whatever you are interested in, there is something here for all ages. Not sure where to start? I recommend Stuff You Should Know with Josh and Chuck.
https://www.iheart.com/podcast/
Each day the prestigious Metropolitan Opera is making a different performance available for a period of 20 hours a day beginning at 7:30 p.m. ET until 3:30 p.m. the following day. Tune in everyday to view a new world class performance in the comfort of your own home.
https://www.metopera.org/user-information/nightly-met-opera-streams/

Storyline Online provides a collection of celebrity book readings of children's picture books accompanied by animations of the illustrations that help to bring stories to life for young readers.
https://www.storylineonline.net/
Jbrary Storytime Online Resources
Two children's librarians provide some great links!
https://jbrary.com/storytime-online/
Dav Pilkey at Home
Creator of Dog Man and Captain Underpants launches a site with free activities, including how-to-draw demonstrations, read-alouds
https://kids.scholastic.com/kids/books/dav-pilkey-at-home/
Parton begins "Goodnight with Dolly." The legendary country singer founded Dolly Parton's Imagination Library, a program that sends books to kids from birth until they start school, in 1990. Now she will be tapping those titles for a weekly read-aloud video series on Thursdays at 7 p.m.
"Hello, I'm Dolly Parton, the book lady from the Imagination Library," Parton said in the video announcing the series of storytimes that will be found on the Imagination Library's social media channels on Twitter, on Instagram, and Facebook.
Reading Rainbow fans can return to their youth as Burton begins "LeVar Burton Reads," a Twitter livestream of read-alouds that he will do three times a week, divided by age group. Mondays at noon EDT, he will read for children; Wednesdays at 6 EDT will be YA; and starting April 3, Fridays at 9 p.m. EDT will be for adults.
Hours of Operation
Winter Hours effective following the Labour Day Weekend
until prior to the Victoria Day Weekend (September to May)
Monday to Friday: 8:30 a.m. to 5:00 p.m.
Saturday and Sunday: Closed
Summer Hours effective following the Victoria Day Weekend
until prior to the Labour Day Weekend (May to September)
Monday to Friday: 8:00 a.m. to 4:30 p.m.
Saturday and Sunday: Closed